Labour wins Cornwall Council seat in by-election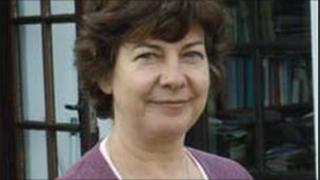 Labour has secured its only seat on Cornwall Council after winning a by-election.
Labour soared from fifth place at the last by-election in 2009 to win Camborne North.
Jude Robinson, who stood as a Labour candidate in the general election in 2010, won 230 votes, a 15% swing from the Conservatives who came second.
She called it a "turning point" for Labour, which also won Oldham East and Saddleworth parliamentary by-election.
Ms Robinson said: "I am very pleased.
"I worked hard and people have been told for a long time they can't vote Labour here because that would let the Conservatives in.
"But this has proved Labour is the opposition to the Conservatives.
"This is a turning point for us."
The Conservative and independent-controlled council now consists of one Labour councillor, 48 Conservatives, 39 Liberal Democrats, 32 independents and three Mebyon Kernow councillors.
Exeter's Labour MP Ben Bradshaw, a former minister for the South West, said: "We have come from fifth place to win with a massive 25% swing.
"It shows that it is not just in our heartlands in the north of England that we can win, but even in places like Cornwall where a lot of people had written off Labour some time ago."
In the Oldham East and Saddleworth by-election, Labour's Debbie Abrahams held off the challenge of Lib Dem Elwyn Watkins, while the Conservatives' vote fell by more than 7,000 as they came a distant third.