Cornwall Council concerns over Falmouth coastguard plan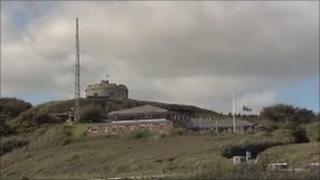 Cornwall Council is to write to the government to express its "grave concerns" about proposals to downsize Falmouth coastguard station.
The move was unanimously agreed by councillors at a meeting earlier.
The Conservative-Independent coalition-run authority will also lobby the county's six MPs about the plans.
The government announced Falmouth would only operate in daylight hours. The number of coastguard stations in the UK is being reduced from 18 to eight.
If the government scheme goes ahead there will only be three coastguard stations in the UK open 24 hours a day.
Falmouth's 27 staff could be reduced to 10.
The government is currently holding a 14-week consultation on the proposals, which it says are intended to modernise the service and save money.