Falmouth coastguards say hours cuts risk lives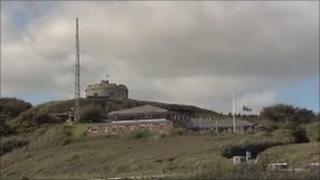 Coastguards at Falmouth have said plans to reduce the hours they work pose a risk to their lifesaving work.
The station is open 24 hours a day, but the government wants it to close it at night as part of money saving changes to the service.
It is part of moves to reduce 18 stations across the UK to eight, with only three staying open for 24 hours.
Falmouth manager James Instance said the changes should be proved to work before reducing Falmouth's hours.
Staff are concerned that Falmouth's specialist role as an international centre used by rescue services around the world is being ignored.
Mr Instance said: "Falmouth's role should be retained for a period of time for the new system to be proved capable.
"The change could be fraught with difficulties.
"Why take the risk of ending night cover at Falmouth?"
Mr Instance and other Falmouth staff met the Chief Executive of the Maritime and Coastguard Agency, Sir Alan Massey, on Friday.
Sir Alan said after the visit: "Falmouth has a very good reputation worldwide and a lot of the UK coastguards' reputation has been built on the back of their ability to do what they do well.
"But what Falmouth does on international co-ordination depends on the kit and that's moveable.
"People are the most important factor. We are making sure we migrate the skills across, that we train people, that we mentor and use what experience we possibly can."
Two other South West England coastguard stations - Brixham in Devon, which looks after the south east Cornwall coast, and Portland in Dorset - are facing closure under the modernisation programme.