Driver charged over fatal road crash in Cornwall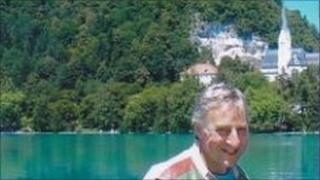 A motorist has been charged over a fatal collision in Trevennen, Cornwall.
Motorcyclist Barney Clowe, 55, of Falmouth, died in hospital following a crash on the A394 on 22 May.
His family described him as "a true and genuine friend to everyone" and said that his "patience and kindness remained endless".
Heinz Birkenbeul, 65, of Germany, is charged with causing death by dangerous driving and is due at West Cornwall Magistrates' Court on Thursday.