Facebook and Bebo child sex abuse postman jailed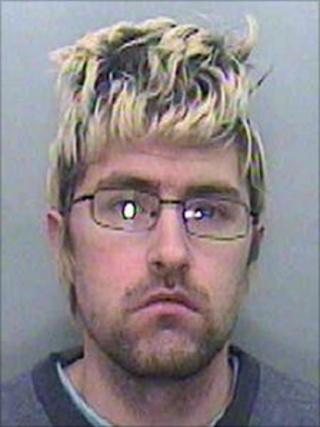 A postman from Cornwall who used social-networking websites to abuse hundreds of children has been jailed for eight-and-a-half years.
Michael Williams admitted inciting sexual activity, grooming and distributing indecent images.
The 29-year-old, from Penryn, approached children on Facebook and Bebo, Truro Crown Court heard.
He groomed them, asked some to perform sex acts over a webcam and arranged to meet others before abusing them.
The court heard the grooming and abuse took place between 2004 and 2009. Williams also pleaded guilty to voyeurism and possessing indecent images.
In addition to the prison sentence - half of which must be served and the rest suspended - Williams was ordered to sign the sex offenders register for life.
Williams admitted 27 charges and asked for another four to be taken into consideration which reflected a further 460 known victims.
Devon and Cornwall Police said they had identified about 500 victims but believed hundreds were too scared to come forward and the actual total could be nearer 1,000.
'Sheer hell'
After creating at least eight fake online profiles, Williams targeted youngsters he met on his post round in his hometown, on school runs as a taxi driver, and in his role as secretary of Falmouth Town Football Club.
He sometimes posed as a teenager online and also dyed his hair different colours to disguise his identity.
Williams, who was dismissed by Royal Mail following his arrest, convinced some victims to meet him in parks, on beaches and at his home.
Sentencing, Judge Paul Darlow said the "deceit and corruption" shown by Williams had damaged hundreds of children by lulling them into a false sense of security.
He said: "Every method employed by you was designed to exploit young children by the means you knew would be popular with them - Facebook, Bebo, MSN Messenger."
He added: "The indictment names eight children.
"Unnamed are the anonymous victims of the child pornography you kept. Unnamed are the anonymous children named in the Taken Into Account."
Taken into Account offences can be admitted by an accused to avoid legal action at a later date.
Det Insp Simon Snell of Devon and Cornwall Police said Williams' victims had been "through sheer hell".
He said: "'Depravity' and 'corrosive' are probably the words I would use against Michael Williams.
"He preyed on young people. He is dangerous and will remain so until he has had the correct treatment."
He added that the accused's crimes had "completely devastated" people in Penryn.
"To have this kind of activity taking place in their community has been extremely distressing," he said.
Facebook said it was "deeply concerned" by the case.
A spokesman said: "The case serves as a painful reminder that everyone must use extreme caution when talking to or meeting people they only know via the internet."
The company has recently launched a £5m campaign aimed at improving safety for users.
A spokesman for Royal Mail said that Williams was suspended as soon as police informed the firm of the serious nature of their investigation and he was dismissed after his arrest in February.
"We also carried out background checks on Michael Williams when he applied to work in Royal Mail and there was nothing then to indicate any concern about him working for the company," the spokesman added.