Cornwall NHS approves private management switch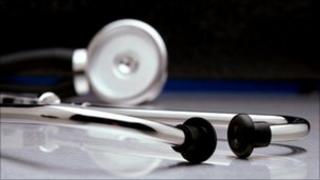 NHS managers in Cornwall have approved plans for thousands of staff to be managed by a private organisation.
Cornwall Primary Care Trust (PCT) is to set up a community interest company (CIC) outside the NHS to manage its 2,400 staff.
The move affects 14 community hospitals, district and school nurses and speech and language therapists.
Unions said such moves were demolishing the NHS. The PCT said patients and staff had nothing to worry about.
The Cornish trust and other PCTs have been told by the government they must offload staff management by 1 April 2011.
The aim is to separate responsibilities for commissioning and providing services, which the government says will make the NHS more efficient.
PCTs themselves are being phased out from April 2013, with responsibilities handed to GPs.
The number of CICs has grown to more than 4,000 since they were introduced by the Labour government in 2005.
They are social enterprise companies, which means profits are reinvested in the business or in the community rather than shareholders and owners.
But Chris Dayus from Unison said the change was part of a move to "demolish the NHS as we know it" and staff were concerned about the long-term prospects for pay and conditions.
"We are opposed to moving services outside the NHS," she said.
"It is fragmenting the NHS."
Just before the plans were approved, PCT chief executive Steve Moore said the PCT had "good constructive relations" with unions and upholding pay and conditions was "key".
"All the current terms and conditions for staff transferring will stay the same," he said.
"We already get a lot of services from independent sector like the GP out of hours services so this is not a new concept.
"Patients will see no difference.
"It is just a change in managerial arrangements in the background."