Eden project offers green scheme to local businesses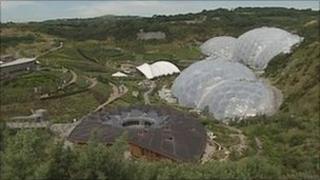 A project to help businesses in Cornwall reduce their carbon emissions has been started at the Eden Project.
The Green Foundation aims to give business owners skills to improve the sustainability of their organisation.
The programme is in response to government plans to reduce greenhouse gas emissions by 80% by 2050.
Tony Kendle, from the Eden Project, said: "Issues such as rising energy prices and global warming will lead to new challenges."