Cornwall Osteoporosis group needs new committee members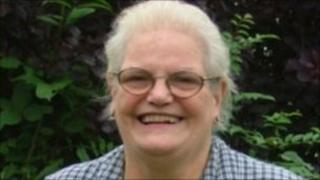 An osteoporosis support group in Cornwall says it needs new committee members otherwise it will fold.
The Cornwall and Isles of Scilly branch of the National Osteoporosis Society said some committee members had stood down.
Secretary Joan Philp said the committee wanted "new blood", and without new members it would have to close.
The society, which has 250 members in the county, needs a new chairman, secretary, treasurer and local contact.
Fragile bones
Ms Philp said: "A number of the committee feel that it's time for new blood and decided to stand down and we're desperately looking for new committee members to keep the group going.
"It will mean that they [society members] haven't got anyone they can speak to personally."
The group, which does not provide medical advice, provides information and support to its members and the general public.
Ms Philp said: "It [osteoporosis] makes the bones very fragile, and the majority of people who have osteoporosis don't generally know it until they break a bone."
The former nurse said that although it was difficult to know the exact number of people with osteoporosis in the county, Cornwall was likely to have a higher proportion than elsewhere because of the age of the population.
It is estimated that the number of those with osteoporosis in the UK is about 230,000.
If the Cornwall and Isles of Scilly society closes, the nearest support group for members in Cornwall is the Torquay branch in south Devon.