Man could miss Cornish wedding over visa refusal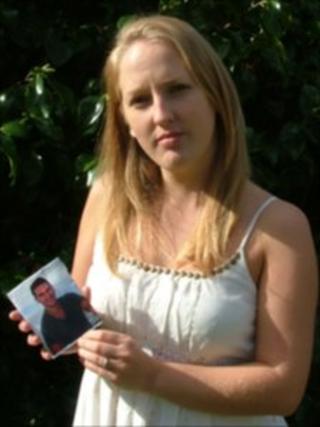 A couple due to get married in Cornwall have said the ceremony might not happen because of visa refusals.
Charlotte Bunney, 25, from St Breward on Bodmin Moor, is due to marry Matthew Pirrone, 27, from Australia in October.
But Mr Pirrone has been refused a visa twice, despite only wanting to stay in the UK for 13 weeks.
The UK Border Agency said visas could be refused if there was not enough evidence to show the applicant had financial support.
Ms Bunney said: "It's been refused on the grounds that he doesn't have enough money.
Third application
"He doesn't have much savings, but that's irrelevant really because he's living here with myself and my parents rent free and my parents are paying for my wedding.
"I haven't seen him for three-and-a-half months, I'm missing him so much and worry that he might not be here in time for our wedding."
Ms Bunney said that on the two applications Mr Pirrone had submitted he had made it clear that he only intended to stay in the UK for 13 weeks.
A third application is currently being processed.
'Be together'
Ms Bunney said: "There doesn't seem any real basis for him to be refused this, we love each other and want to be together."
A UK Border Agency spokesman said that each application was considered on its individual merits, taking into account all evidence submitted.
It said: "Applicants have to demonstrate they can be maintained and accommodated without recourse to public funds.
"Where insufficient evidence is provided, visa applications are refused."
Charlotte's mother Maureen Bunney said: "We're just focused on getting Matthew over here so that even if they can't get legally married they can go ahead with all the celebrations and be together again."