Former archbishop celebrates St Ives church anniversary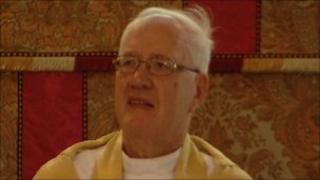 The former Archbishop of Canterbury, George Carey, has helped a church in Cornwall celebrate its 600th anniversary.
Lord Carey conducted a special service on Sunday morning to commemorate the building of St Ives Parish Church.
His visit is part of a series of events celebrating the oldest and the largest building in the town, and one of the area's most famous landmarks.
On Saturday, he attended a special concert as part of the celebrations.
Lord Carey was the 103rd archbishop and served in the post from 1991 to 2002.