Landfill site in Cornwall to close in October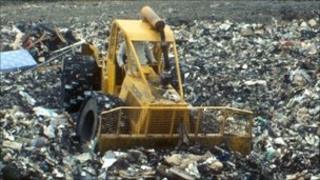 One of Cornwall's landfill sites is to stop taking waste in October.
After closing on 31 October, United Mines, at Carharrack, will be landscaped and returned to a natural appearance.
The Connon Bridge site, near Liskeard, is to take household and commercial waste that previously would have gone to United Mines.
Cornwall produces about 300,000 tonnes of waste a year. It is set to run out of landfill space by 2014.
Cornwall Council said it was working on a new strategy to deal with the county's waste after that date.