Cornwall Council pays £17,000 compensation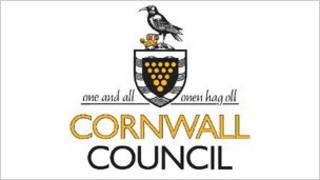 Cornwall Council paid out more than £17,000 in compensation in one year to people who complained about services, a watchdog has said.
The Local Government Ombudsman received 197 enquiries and complaints about the county in the 2009-10 financial year.
Thirty-one settlements were made during the year, costing a total of £17,146.
They included a family receiving £3,500 after their foster children were removed without notice just before a planned holiday.
The youngsters complained to the ombudsman and were later returned to their foster carers.
The ombudsman's annual report also said that another compensation award was a pay-out of more than £8,000 to one householder whose property suffered flooding for three years after road repairs were delayed.
Of the 197 enquiries for the year, the ombudsman said it received 145 about the new unitary council and 52 relating to the six former districts, which were replaced by Cornwall Council in April 2009.