Deliveroo driver fired for mocking woman over thrush cream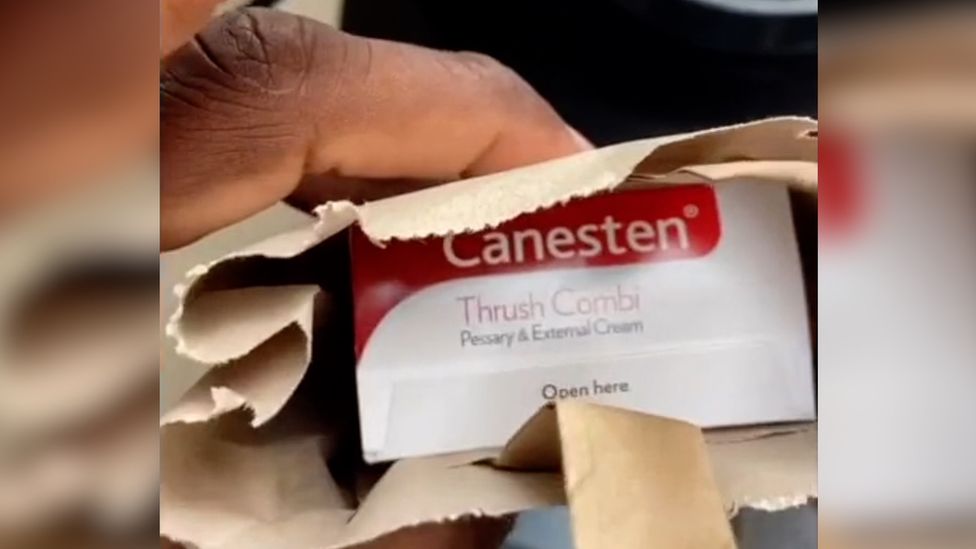 Deliveroo has said it will no longer work with a rider who filmed himself mocking a woman who had ordered some thrush cream.
The motorcycle rider posted the film on social media after taking the medication to a woman in Cambridge.
In a video he said: "Someone's got some problems downstairs, man." He then went on to ask the woman what the cream was for.
Deliveroo said the driver's behaviour was "completely unacceptable".
In his video, the rider focused his camera on the medication, having opened the bag, and said: "I'm going to deliver this to this person here.
"Someone's got some problems downstairs, man."
He filmed the woman collecting her package and asked her what it was for.
She told him it was medicine but he then asked what it was used for, and whether it was for her face.
She insisted it was "just cream".
He then turned to the camera and laughed.
A spokesperson for Deliveroo, said: "This behaviour is completely unacceptable and we will no longer work with this rider.
"We have contacted the customer to apologise and offer our support - and we are speaking to the platforms to request the video is taken down."
Related Internet Links
The BBC is not responsible for the content of external sites.