Cost of living: Pet owners struggling with food bills says charity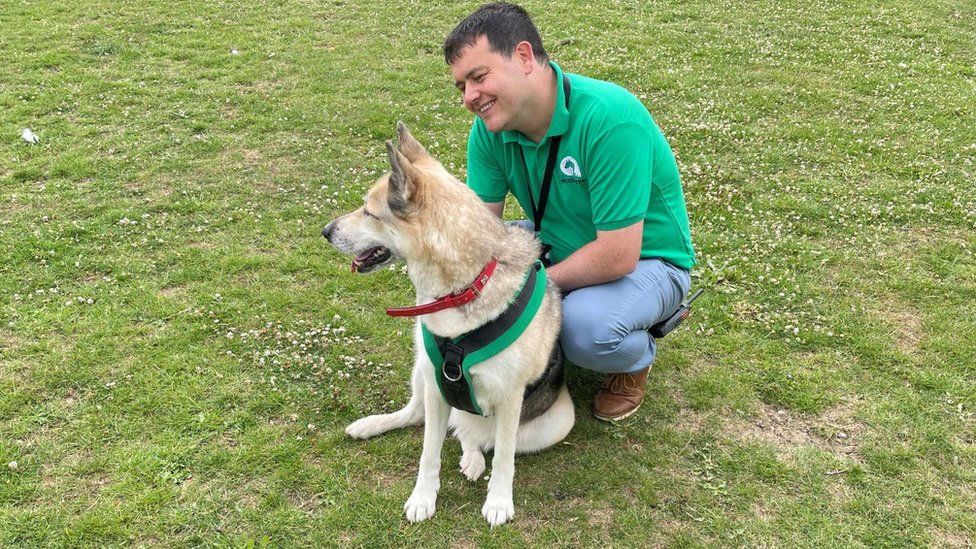 An animal charity said it was helping people with pet food and rehoming more animals due to the rising cost of living.
Woodgreen, based in Godmanchester, Cambridgeshire, has also taken in injured pets when owners could not afford the vet bills or insurance.
Chris Bennett, from Woodgreen, said some owners were unable to "feed their pet the basics" for a week each month.
The Bank of England has warned inflation might reach 11% within months, as the prices of fuel, energy and food put pressure on household budgets.
Other animal charities, such as the RSPCA, said they had seen an increase in animals given to shelters by their owners.
Mr Bennett, Woodgreen's community support manager, said: "People are contacting us saying, 'I love my cat or dog, but I'm struggling with feeding my pet, can you help?'"
Veterinary nurse at Woodgreen, Vicky Gurney, said pets had been coming in with fractured limbs and pelvises.
She said the cost of taking those animals to the vet would be "several thousand pounds".
The charity advises owners to get pet insurance, but "if their budgets are stretched sometimes they cancel the policy," said Ms Gurney.
The government said the first of two payments to help the poorest households with the cost of living will hit people's bank accounts from 14 July.
More than eight million UK homes on benefits will receive £326 by the end of July, with a second payment of £324 set to follow in the autumn.
All homes in the UK are set to get £400 for help with energy bills this autumn, along with a previously announced £150 council tax rebate.
Related Internet Links
The BBC is not responsible for the content of external sites.