Cambridge's £24m Milton Road upgrade to take two years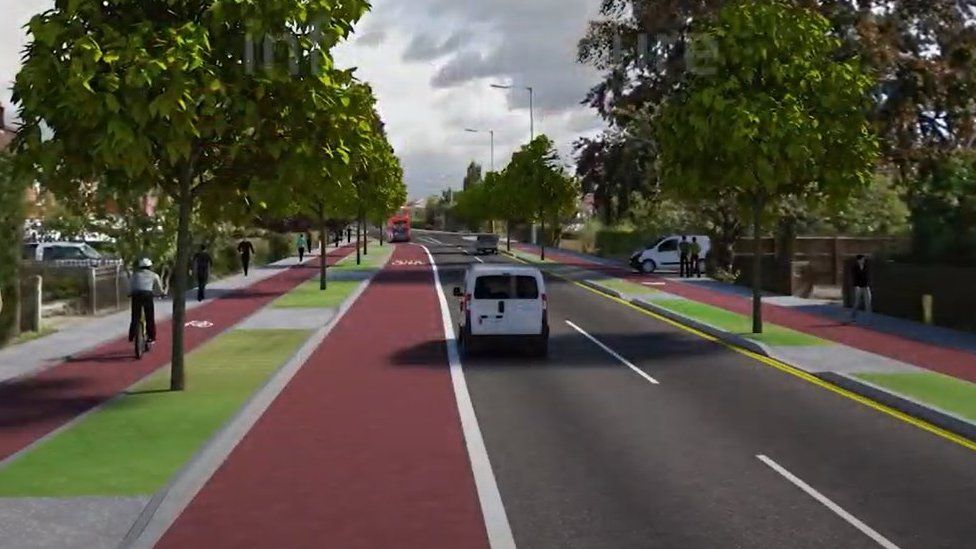 A £24m project to upgrade a major route into the centre of Cambridge has begun.
The upgrade of Milton Road, which links the A14 and A10 with the city centre, should take two years to complete.
The Greater Cambridgeshire Partnership said improvements to junctions were necessary to accommodate increasing journeys, but the works would make it safer for pedestrians and cyclists.
The head of Milton Road Residents' Association said the scheme "seems to have been well thought through".
The project will include new cycle lanes off the road on both sides and a Cyclops (Cycle Optimised Protected Signals) junction between Milton Road and King's Hedges Road.
The roundabout at the junction of Milton Road and Elizabeth Way will remain, but with signalised crossings to improve safety for pedestrians and cyclists.
Junctions between the Cambridge Science Park and Mitcham's corner will be changed to make it easier for cyclists to have a continuous route towards the city.
The inbound bus lane will remain and with cyclists having a dedicated path, bus journeys should be faster, the partnership said.
Two-way traffic will be maintained along Milton Road for the majority of the construction works, with the bus lanes closed to make space for the work to be carried out safely.
Charles Nisbet, head of the residents' association, said: "We've spent six years-plus arguing about what it ought to be like, and now we're going to see.
"It seems to have been well thought through by the contractors and the Greater Cambridge Partnership.
"There will be disruption, among other things they're going to impose a 20mph speed limit and that is actually really welcome," he said.
Related Internet Links
The BBC is not responsible for the content of external sites.