Brexit: Government plans £15bn science fund amid EU-UK science row
By Nic Rigby and Ben Schofield
BBC Politics East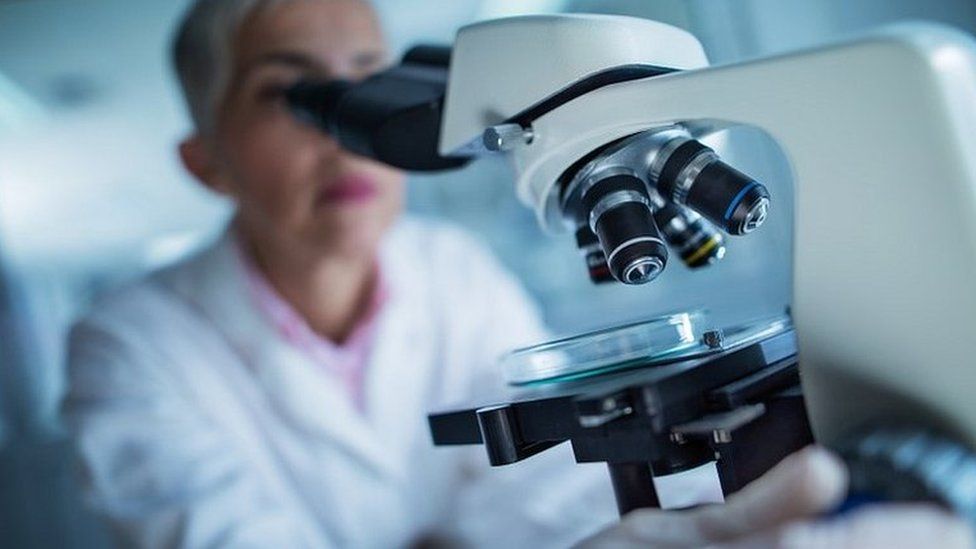 Science in the European Union "will suffer" more than research in the UK, a minister has told the BBC amid a row over access to research programmes.
Cambridge University scientist Nicholas Walton said he was concerned about the current situation.
The EU said it believed in the "mutual benefit" of scientific co-operation.
In an interview with BBC Politics East, Mr Freeman, who is also MP for Mid Norfolk, said: "Unfortunately the EU have broken the agreement we have negotiated with them as part of the trade continuity agreement - the Brexit agreement - that we would be members of the Horizon, Copernicus and Euratom, the big three European science programmes... and unfortunately we have been blocked [from joining].
"If the EU [does] not want us to join, then from September, I will be rolling out a £15bn global UK science programme."
"I'd rather remain in Horizon. We all would. But unfortunately it is the EU which has decided that they want to punish us and I can't allow UK science to be punished in that way.
"We have about 200 European Research Council (ERC) fellowships in the UK and that's why I am preparing to launch a UK fellowship programme to replace the ERC which shouldn't be making scientists pay the price of European policy.
"We've been the good guys. I'm not prepared to sit back and see our top researchers poached.
"I am confident over the next two or three years we will roll out a very powerful programme of science and the EU will suffer, not us."
Cambridge University astrophysicist Dr Nicholas Walton won Horizon funding to study the Milky Way.
But three weeks later he was told he could not lead the project because he was based in the UK.
He said the EU grant body told him he had to "remove UK partners from the proposal and hand over the leadership of that project to a college based in an EU country".
"There's a lot of uncertainty and it's not clear how it's going to play out," Dr Walton said. "It is really a question of how bad it is going to be.
"At worst we could lose access completely and leadership in science feeds through to creating jobs in industry and I think there is going to be an impact there."
He said space research at companies such as Airbus in Stevenage, Hertfordshire, could also be hit by any drop in co-operation with the EU in space projects.
A spokesman for Airbus said some projects involving the firm would not be hit by leaving the EU such as European Space Agency (ESA), which is separate from the EU.
Sarah Macken, vice-president of Airbus UK business development, said: "The impact is that we don't know these missions will continue and we'll seek to supply into them from the UK. We're trying to keep the doors open."
A European Commission spokesman said the EU continued to "recognise the mutual benefit in co-operation in science, research and innovation, nuclear research and space".
But he added there had been "serious difficulties in the implementation of the withdrawal agreement and parts of the trade and cooperation agreement" and looked forward to a "prompt resolution" of these problems.
He said: "The Commission's objective remains to have a stable and positive relationship with the UK based on our international agreements signed and ratified by both the EU and the UK."
Politics East airs on BBC One on Sunday, 26 June at 10:00 BST and can be viewed on the BBC iPlayer afterwards.
Related Internet Links
The BBC is not responsible for the content of external sites.