Tories stay in control of cash-strapped Peterborough City Council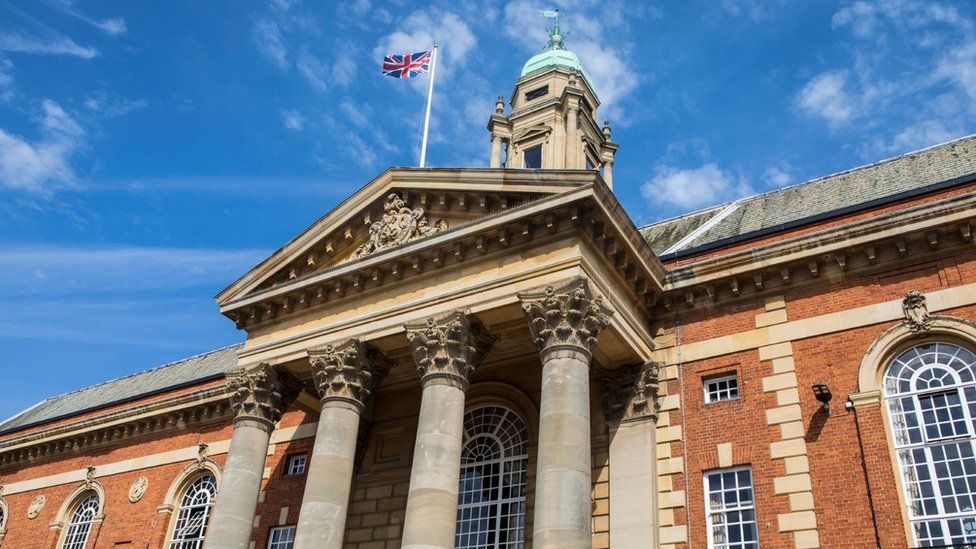 The Conservatives have remained in charge of a cash-strapped authority despite not having a majority.
Following the elections earlier this month, the party stayed on 28 of the 60 seats on Peterborough City Council.
A "rainbow coalition" of Labour, Liberal Democrats and Greens could not be formed as it was not backed by four independent councillors.
Conservative Wayne Fitzgerald, who remains as the council leader, said he was "pleased the uncertainty" was over.
During the election a third of Peterborough's unitary authority's seats were up for grabs, but the Conservatives did not make any gains and the make-up of the council remained the same.
The four independent councillors who make up Peterborough First would vote according to their individual consciences, their leader Chris Harper told the Local Democracy Reporting Service.
Shaz Nawaz, leader of the Labour group on the council, said "the numbers simply did not add up" for a Labour, Lib Dem and Green coalition with a total of 28 seats between them.
Peterborough City Council has been warned by the government about the state of its financial health and recently said it will stop planting flowers in beds and baskets to save £50,000 per year from its budget.
Mr Fitzgerald said there was "difficult and challenging circumstances for the coming year".
He added: "With the challenge that we face to achieve financial sustainability we must all try to put aside party politics.
"We need to work together in a way that gives central government confidence in our ability."
Related Internet Links
The BBC is not responsible for the content of external sites.