Ian Clitheroe: Longer sentence call for one-punch killers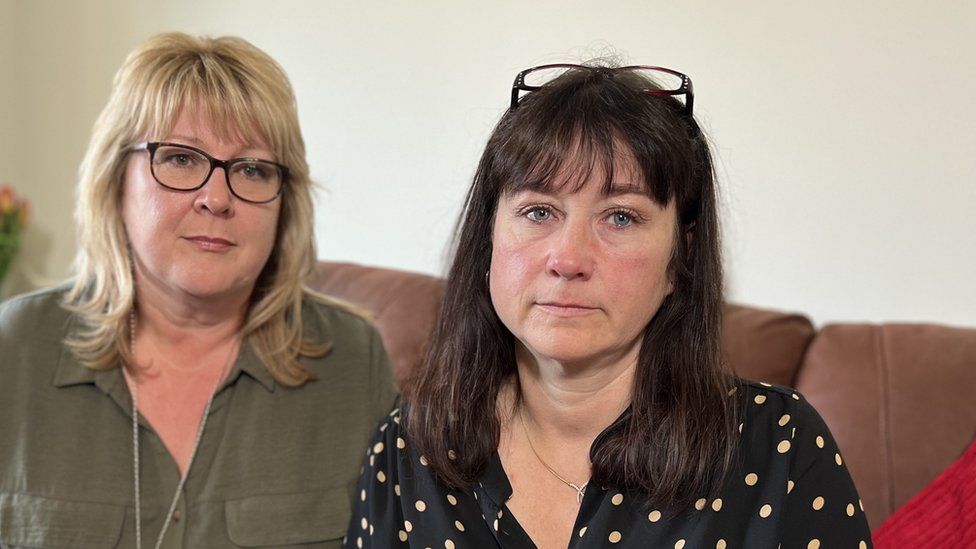 Ian Clitheroe, 50, died after he was hit in Huntingdon, Cambridgeshire.
Jake McFarlane, 22, admitted manslaughter and his victim's partner Claire Fulcher said the two-year sentence was a "massive shock".
The Ministry of Justice said sentences could be challenged "when they don't appear to fit the crime".
Mr Clitheroe was punched outside the Samuel Pepys pub at about 01:30 GMT on 30 January and died in hospital on 3 February.
McFarlane, who had been drinking with friends and fled the scene, was sentenced at Peterborough Crown Court on 29 April.
McFarlane was also jailed for 21 months for possessing drugs with intent to supply, to run consecutively with the manslaughter sentence.
Police found him with cocaine worth £710 and a set of digital scales with white powder residue on them.
Ms Fulcher said: "People are absolutely shocked that that is all Ian's life is worth to the judicial system - 24 months - and it's 21 months for the drug charges and we're not talking lorry loads or suitcases but £700 worth of drugs."
Mr Clitheroe's sister Lisa Jarmany said: "I knew I wasn't going to be happy with the sentence, but I thought I'd come away feeling 'this is over, we can go home', but it's the opposite feeling."
Ms Fulcher said they were speaking up to raise awareness of the impact of one-punch killings - and also because they "haven't heard anybody say they think it's a just sentence".
Ms Fulcher witnessed the attack on her partner of almost 20 years.
"Ian didn't see Jake coming, there was no argument or confrontation and he didn't have a chance to react, so when he was punched in the face he just fell back and hit his head on the road," she said.
He was hit with enough force "to break the bones in his nose and face".
She said: "Young men... they don't realise the damage one punch can do if someone goes down and hits their head like that; the brain injury - it's very rare someone can come back from that."
A Ministry of Justice spokeswoman said: "Sentencing is a matter for independent judges and in the vast majority of cases judges get sentencing right, but the unduly lenient sentence scheme remains an important tool to ensure that sentences can be challenged when they don't appear to fit the crime."
Related Internet Links
The BBC is not responsible for the content of external sites.