Cambridgeshire judge astonished by killer driver's earlier ban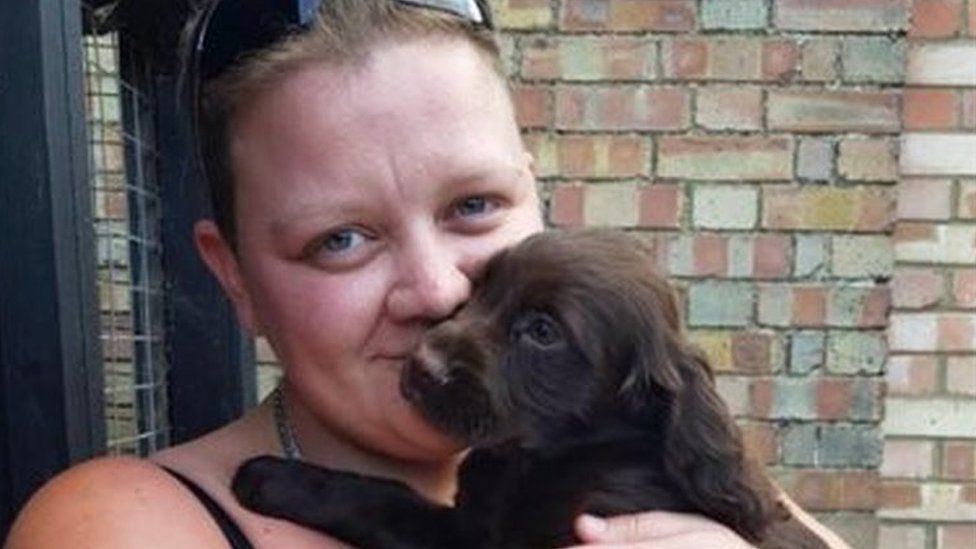 A judge said he was "utterly astonished" by a decision not to charge a high-speed driver with dangerous driving a year before he killed a care worker.
Drink-driver Liam Mansfield, 27, killed Stephanie Rivers and seriously injured her wife Debbie in a head-on crash in August 2020 in Cambridgeshire.
He had "only just" completed a 12-month driving ban after a police chase.
Mansfield, of Warboys, was jailed for six years after the fatal crash.
Cambridge Crown Court was told that Mansfield's disqualification had ended three months prior to the crash, which happened on the A141 between Chatteris and Warboys.
Judge David Farrell QC called the earlier offence an "appalling piece of driving" in which he reached speeds of between 70-80mph (112-128km/h) in a built-up area.
He asked the Crown Prosecution Service (CPS) to explain why he was charged with driving without due care and attention.
Judge Farrell said it was "utterly astonishing that that decision was made by someone", and "a misjudgement to put it mildly".
"You had only just completed that [ban] when you committed this offence," the judge said.
The court heard on the day of the fatal crash, Mansfield went to the pub after work and drank about five pints.
Judge Farrell said that during that time he argued with his then-girlfriend via text and phone calls.
"Such was the degree of intoxication [that in] her judgement you were plainly unfit to drive and she advised you not to do so and arrange a lift. You ignored it," he said.
Judge Farrell said while driving he was "avoidably distracted" as he was arguing with his girlfriend on a hands-free device.
"You completely misjudged the overtake [of a tractor]... losing control of your vehicle," the judge said.
Mansfield's BMW crashed head-on with a Volkswagen Polo being driven by 33-year-old Stephanie Rivers, who died at the scene.
Judge Farrell said of her passenger and wife: "She only survived by the extensive and what some may call miraculous medical treatment she received."
In a victim impact statement read to court, Debbie Rivers said: "I found out while I was in hospital that Steph, my best friend, my wife was gone forever.
"In that car I really believed she was just taking longer to wake up despite how much and how hard I tried to wake her with what little strength I had.
"Imagine lying immobile, injured, in pain, confused and then hear those words."
She told Mansfield: "You never had the privilege of meeting Steph. This is your loss."
She said her wife was a "truly beautiful and generous person".
The court heard Mansfield was found over the drink-drive limit and had cannabis in his system.
Mansfield, of Bottels Road, admitted causing death by dangerous driving, causing serious injury by dangerous driving and possession of cannabis.
William Carter, mitigating, said Mansfield was "wracked by remorse" and "that were he able to swap places he'd do so".
He was jailed for six years and disqualified from driving for five years, with an extension period of three years.
In a statement, Robin Weyell, deputy chief crown prosecutor, said he would review how the CPS handled the earlier case and whether the offences "ought to have been amended at the first hearing to more properly reflect the circumstances".
He added: "Our thoughts are with Debbie Rivers and the family and friends of Stephanie Rivers at this difficult time."
Related Internet Links
The BBC is not responsible for the content of external sites.