Local elections 2021: Conservatives lose control of Cambridgeshire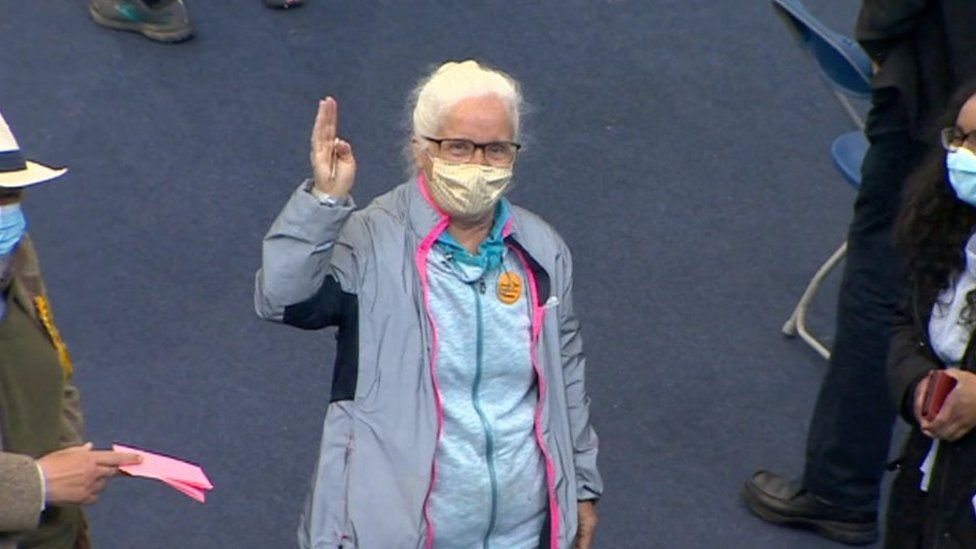 The Conservatives have lost control of Cambridgeshire County Council, with no single party now holding a majority at the authority.
The Tories, who had been in power since 2017, remain the largest party having won 28 of the 61 available seats, which were all up for election.
But the Liberal Democrats made big gains, winning 20 seats.
Peterborough City Council remains under no overall control, and Labour retained control of Cambridge City Council.
At the county council, the Tories had a net loss of eight seats, the Lib Dems gained five and Labour gained two.
Labour did not field candidates in six south Cambridgeshire seats, five of which had been won by the Conservatives in 2017.
The Liberal Democrats won all of those seats when the results were announced on Friday afternoon.
BBC East political correspondent Ben Schofield reported the local leaders of both Labour and the Liberal Democrats said it was not an organised pact.
Labour suggested it was a result of the pandemic making organising candidates tougher in that part of the county.
Labour leader Elisa Meschini said she was "extremely pleased" and "excited" that the authority would now be under no overall control, after four years of Conservative rule.
Peterborough and Cambridge
In Peterborough, which is a unitary council where a third of seats were up for grabs, the Tories remain the largest party with 29 seats, and the next biggest is Labour, which holds 15. Both parties gained one seat.
At Cambridge City Council, Labour increased its majority by one seat, giving it a total of 27 out of the authority's 42 seats, which were all up for election due to boundary changes.
The Conservatives did not win any seats, meaning the party has no councillors representing the city at either district or county level. 
South Cambridgeshire District Council held by-elections for four wards - Girton; Harston and Comberton; Melbourn; and Milton and Waterbeach.
All four were won by the Liberal Democrats, meaning the party has increased its control and has 31 seats, with 11 held by the Conservatives, two Labour and one independent.
The Cambridgeshire police and crime commissioner and Cambridgeshire and Peterborough Combined Authority mayoral results, positions currently held by Conservatives, are expected to be revealed on Saturday afternoon.
Related Internet Links
The BBC is not responsible for the content of external sites.