Simon Woolley: First black man appointed head of Oxbridge college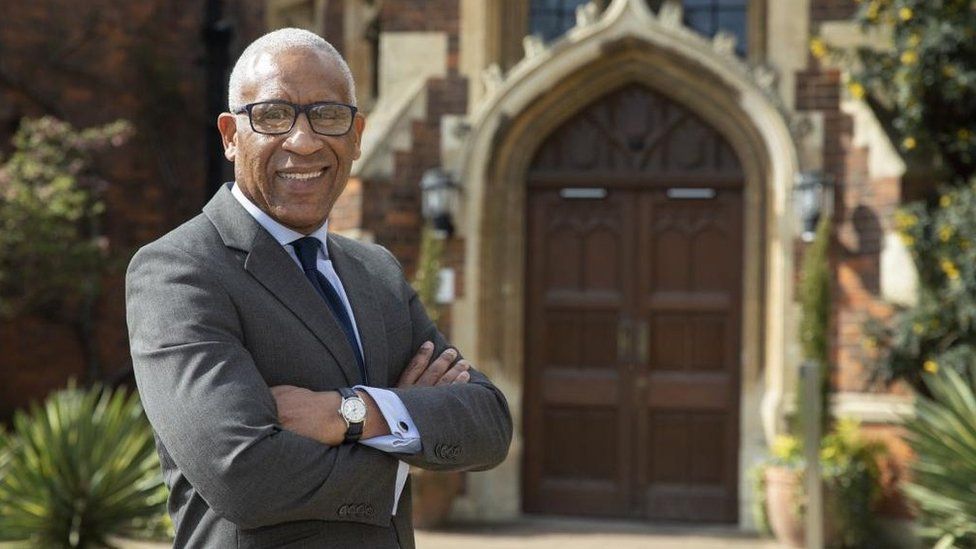 A political and equalities activist has become the first black man to be elected head of an Oxbridge college.
Lord Simon Woolley, founding director of campaign group Operation Black Vote, will be the next principal of Cambridge University's Homerton College.
The former Equality and Human Rights Commissioner said it was a "must-have role".
He grew up on a Leicester council estate and left school without any A-levels.
The cross-party peer, who was fostered and adopted as a child, later returned to education and gained a degree and a masters.
He is the third black person to be elected as head of a college at Oxford or Cambridge.
Sonita Alleyne was elected as head of Jesus College, Cambridge in 2019 and Baroness Amos at University College, Oxford in 2020.
Lord Woolley was appointed to lead the government's Race Disparity Unit by Prime Minister Theresa May in 2018.
It collects, analyses and publishes data on how crime, education and health are affected by ethnicity.
On his appointment to Homerton College, Lord Woolley said: "Its history, from its origins in the East end of London, and its values of inclusion, dynamism and integrity, along with its vision to be a beacon of hope and academic excellence, make this a must-have role."
His work with OBV has seen the number of MPs from black and minority ethnic backgrounds rise from four to 65 over the past two decades.
Dr Louise Joy, Vice-Principal of Homerton, said: "He has the vision, purposefulness and humility to bring together students, staff and fellows over our shared aspirations to help young people from all backgrounds feel at home at Homerton."
Joseph Saxby, President of the Homerton Union of Students, said: "I'm excited to see the waves he will make and the changes that will come."
Related Internet Links
The BBC is not responsible for the content of external sites.