HMP Whitemoor: Brusthom Ziamani named as attack suspect
By Daniel De Simone & June Kelly
BBC News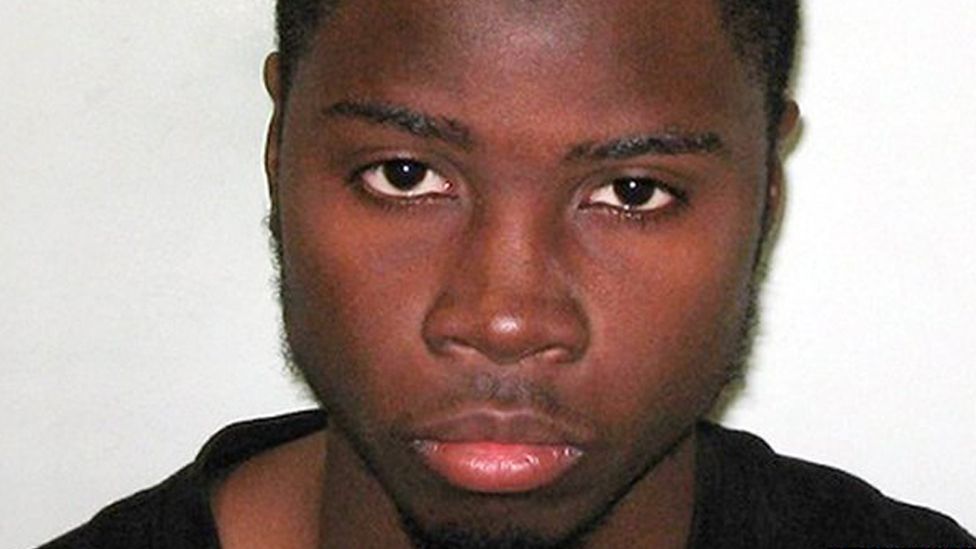 An inmate suspected of attacking an officer at a maximum security prison was jailed for planning to behead a soldier, the BBC has learned.
The attack at HMP Whitemoor in Cambridgeshire on Thursday, in which four other prison staff were injured, happened as cells were unlocked.
One officer was slashed and stabbed, the others had rushed to help.
Ziamani was assisted by another prisoner, a Muslim convert who was serving time for a violent offence.
Both inmates were wielding bladed weapons and wearing fake suicide vests during the attack.
The male officer suffered wounds to his face but his injuries are not believed to be life threatening.
No arrests have been made, the Met Police said.
During his trial at the Old Bailey it was revealed that Ziamani had been inspired by the murder of Fusilier Lee Rigby and used the internet to research cadet bases.
He converted to Islam in 2014 and, months later, was arrested in east London in possession of a 12-inch-long knife and a hammer.
Ziamani was 18 when held in 2014 as part of a joint operation by the Met Police and MI5.
He was jailed for 22 years but the sentence was later reduced on appeal.
The Met Police said it was "deemed appropriate" its counter-terrorism command unit was sent to HMP Whitemoor "due to certain circumstances relating to this incident".
A prison service spokesman said: "The incident was quickly resolved by our brave staff and our thoughts are with the injured officers at this time.
"We do not tolerate assaults on our hardworking officers and will push for the strongest possible punishment."
In a tweet, the general secretary of the Prison Officers Association (POA), Steve Gillan, wrote: "Having liaised with the Whitemoor committee today an official statement will be made tomorrow morning by the POA in a press release.
"Nothing will be said on social media by the POA that compromises an ongoing police investigation into a very serious incident."
HMP Whitemoor houses more than 400 Category A and B prisoners on three wings, including a number of the highest-risk inmates.
In February last year, a "small number" of prison staff there had to receive medical treatment after violence broke out.
Related Internet Links
The BBC is not responsible for the content of external sites.