South Cambridgeshire council vows to reduce carbon emissions to zero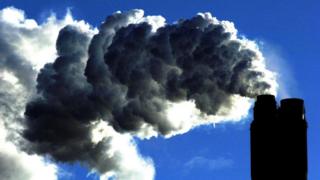 A local authority has pledged to beat government targets and reduce local carbon emissions to zero by 2050.
South Cambridgeshire District Council has vowed to "show responsible climate leadership" in the design of new homes and energy supplies.
The pledge comes days after the Met Office warned of significant temperature rises in coming years.
Council leader Bridget Smith said the authority would become "green to the core".
The UK Climate Projections 2018 study claimed higher emissions leading to global warming could increase summer temperatures by about 5C (41F) by 2070.
The government has already set a national target of an 80% reduction in carbon emissions by 2050.
At a full council meeting, the Liberal Democrat-run authority unanimously backed a motion proposing that "South Cambs shows responsible climate leadership by supporting the transition to zero carbon by 2050 in the next local plan".
It will now consider how to "support that commitment" in a joint plan with Cambridge City Council, which has made a similar pledge, a spokesman said.
The design of new homes, transport links, waste and recycling services, as well as energy supplies and land-use will all be taken into consideration.
Councillor Pippa Heylings, chairwoman of the council's climate and environment advisory committee, said the changing climate was already "putting extra strains on our services".
"We are facing a climate emergency and have limited time to act," she said.
"Planning has a significant role to play here, not just through how homes and buildings are designed and constructed, but also by ensuring new development can be well served by low carbon transport links like public transport, cycling and walking."