MP Fiona Onasanya trial: MP 'suffering from incurable illness'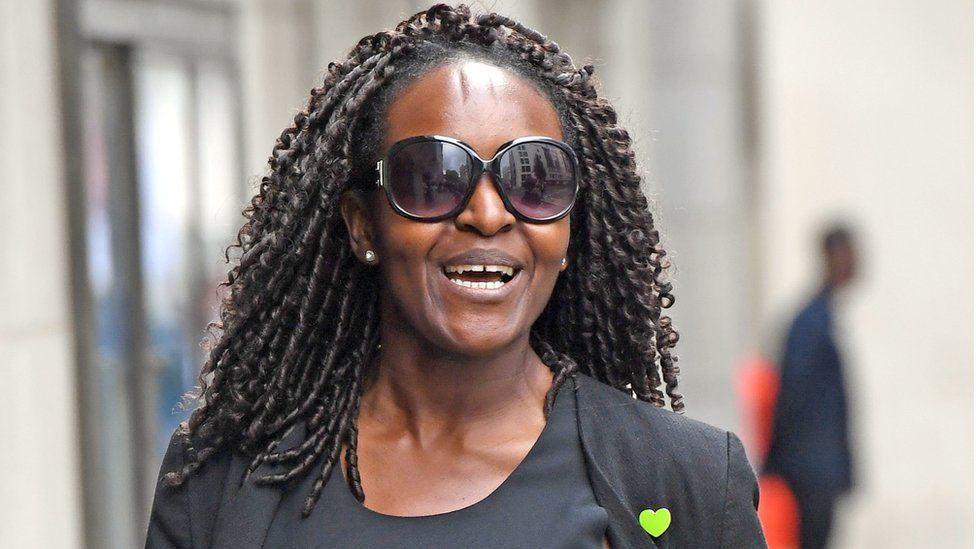 A Labour MP has told how she battled the effects of an incurable illness while facing a speeding prosecution and adjusting to life as a new MP.
Fiona Onasanya, 35, is accused of using "dishonest means" to dodge a prosecution for driving 41mph in a 30mph zone, a week after being elected.
The Peterborough MP denies one charge of perverting the course of justice.
At the Old Bailey she denied claiming that a Russian man was behind the wheel at the time her car was seen speeding.
The prosecution has claimed Ms Onasanya and her brother Festus Onasanya "acted jointly in telling lies" to claim she was not driving her Nissan Micra when it was clocked by a speed camera in July 2017, a week after she was elected as an MP.
Giving evidence, Ms Onasanya told jurors that after her election she was thrown in "the ocean" and expected to swim in her new job at Parliament, working in a corridor and being faced with thousands of emails.
She spent Monday to Thursday at Westminster, leaving her car in Cambridge, allowing her mother Paulina Scott, her brother and others to borrow it while she was away.
When a notice of intended prosecution (Nip) arrived in the post, she said she "assumed" she was not driving that Monday because of her Westminster commitments, even though Parliament was in recess.
She left the letter at her mother's house for whoever had been driving her car to deal with, not realising it was her responsibility as keeper of the vehicle, she said.
Christine Agnew QC, defending, asked: "Was it your intention that Festus should use his dishonest means to help you out?"
"Absolutely not," the MP replied.
'Multiple sclerosis relapse'
Her 33-year-old brother has admitted three charges of perverting the course of justice, including one relating to the incident in The Causeway, near Thorney, at 10:03 BST on 24 July last year.
Ms Onasanya told the court that more than a year after the incident she found she had an engagement at Paston Farm community centre in Peterborough that day.
She said she believed her brother had been sorting the Nip.
The MP told jurors she suffered a relapse of multiple sclerosis in September last year.
The politician also denied she returned the Nip which named the driver of her car as Aleks Antipow.
Mr Antipow was found to be at home with his parents in Russia at the time.
He previously lived in Chesterton, Cambridge, at a house rented by Ms Onasanya and her brother, the court heard.
The trial was adjourned until Tuesday.
Related Internet Links
The BBC is not responsible for the content of external sites.