Cambridge train station bus lane fines 'almost 100 per day'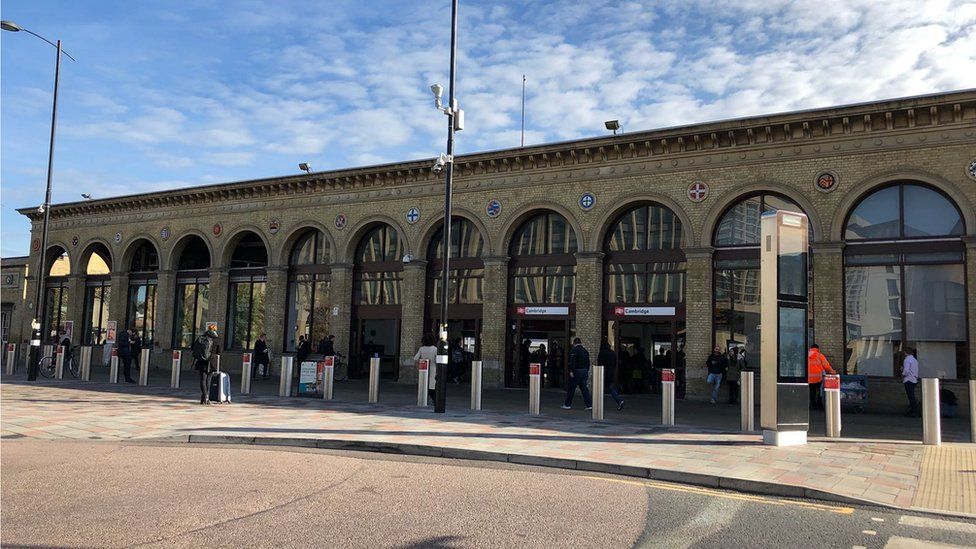 Almost 100 fines have been given out every day on average since a train station bus lane was installed in June.
More than 16,000 penalty charge notices have been handed out to drivers who entered the restricted area near Cambridge station in just five months.
Cambridgeshire County Council has been been paid £344,460 in fines from the Station Road bus lane.
A spokeswoman said it had recently installed new signs "to help drivers".
The road layout near the station has been drastically changed, creating the new bus lane, and the council issued warning notices about the fines three weeks before they came into force.
Cameras on the bus lane recognise the number plates of cars as they drive in, leading to penalty charges of £60, or £30 if paid within 14 days.
The figures, obtained by the BBC through the Freedom of Information Act, show that on average about 97 drivers a day have been fined for entering the bus lane on Station Road from 1 June to 13 November.
Charlie Russell, from Hauxton, was one of those caught in the bus lane when picking up a friend from the station.
'Additional signage installed'
She said: "As soon as I'd realised I'd gone into the wrong area - I was only maybe about 10 or 20m in - I stopped, did a three-point turn and came out and said 'phew, I'm sure I won't get a fine for that'.
"But about a week later a penalty charge notice arrived and I was really gutted. Yes, there are signs, but I just haven't driven there for a really long time."
The council said last year money from bus lane fines was used for community transport, highways maintenance and concessionary fares.
A Cambridgeshire County Council spokeswoman said: "All signs installed on Cambridgeshire's highways meet the legal requirements as set out by the Department for Transport.
"We're constantly reviewing the signs on our busy roads, and have recently installed additional signage on Station Road to help drivers."
Related Internet Links
The BBC is not responsible for the content of external sites.