Girl wins £9m compensation over Peterborough hospital 'failures'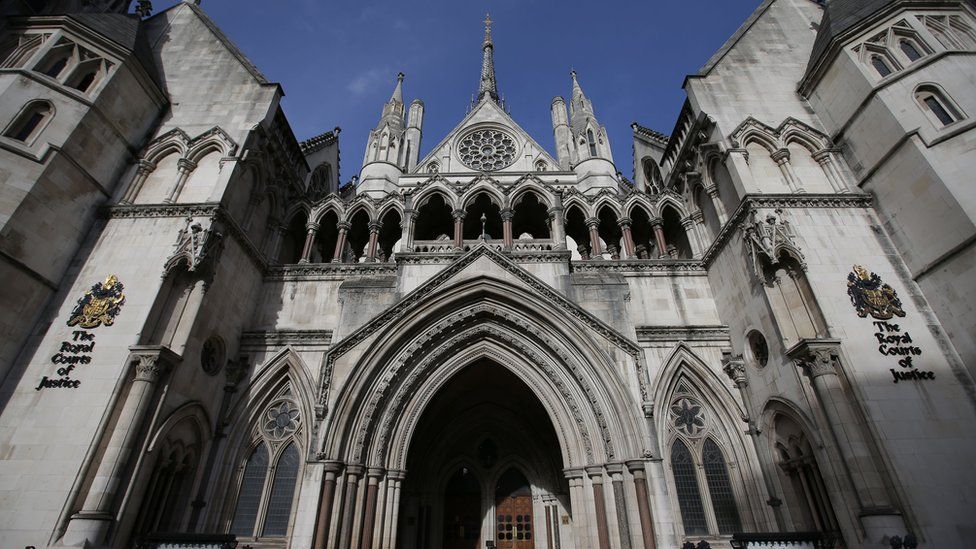 A girl who had her legs amputated after twice being sent home from hospital has been awarded £9m in compensation.
She was nine months old when she lost the limbs after an infection developed into septicaemia, the High Court heard.
Her parents took her to a GP with "feverish symptoms" in 2006, before twice taking her to Peterborough District Hospital's A&E department.
The judge said the double amputation would have "devastating consequences" throughout the girl's life.
The family's lawyers sued the former Peterborough and Stamford Hospitals NHS Foundation Trust, which admitted liability for her injuries.
'Protracted negotiations'
Martin Porter QC apologised on the trust's behalf for the "failures of care that took place" and expressed "admiration" for the way the girl has coped with her disabilities.
She will receive a £4.7m lump sum and annual, index-linked and tax-free payments to cover the costs of her lifetime care.
Her counsel, Bill Braithwaite QC, said the overall value of the settlement was £9m.
The court heard the trust had "admitted liability some years ago", but the final settlement had only been agreed following "difficult and protracted negotiations".
Mr Justice Foskett praised the girl's courage in coming to terms with her disabilities and her parents for their care.
Related Internet Links
The BBC is not responsible for the content of external sites.