Twenty-tonne waste trailer dumped near A1 in Cambridgeshire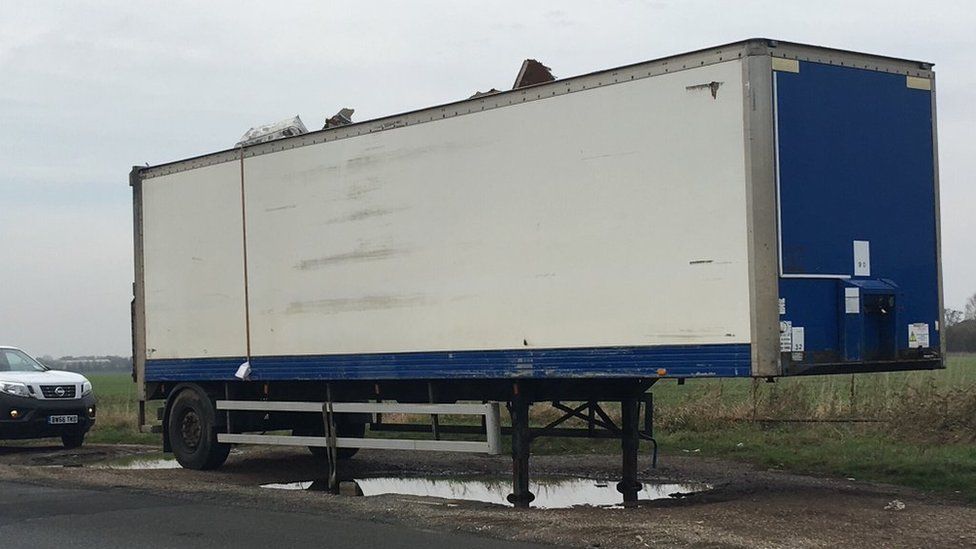 A lorry trailer carrying an estimated 20 tonnes of waste has been left abandoned for about two weeks in a suspected fly-tipping incident.
The trailer is believed to have been left at Alconbury Hill, Cambridgeshire, between 25-26 October, said the Environment Agency (EA).
It is thought to contain mixed waste including wood and plastics but has yet to be unloaded.
The trailer was attached to a lorry travelling along the A1.
The EA are appealing for witnesses and its staff are working with Huntingdonshire District Council to have the waste disposed of correctly.
Can you help identify this abandoned trailer filled with mixed waste? It was attached to a lorry travelling on A1 and left at Monks Wood Road, Alconbury Hill, Cambs, on 25/26 Oct. Any witnesses should call us on 0800 807060 or Crimestoppers. pic.twitter.com/3AT7LsO7Sr

— EnvAgencyAnglia (@EnvAgencyAnglia) November 8, 2018
Related Internet Links
The BBC is not responsible for the content of external sites.