Ely bids to become UK's first 'plastic bag-free city centre'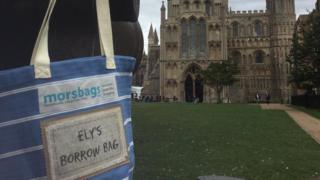 A city has set its sights on having the UK's first plastic bag-free city centre.
People in Ely, Cambridgeshire are being encouraged to make reusable "borrow bags" out of old fabric.
Its chances of bagging the claim are helped by the fact it is one of the country's smallest cities, with a population of about 20,000.
Council bosses say shops have backed the idea of offering cloth and paper bags to customers.
Ely has joined the nationwide Morsbags scheme, which invites volunteers to help make and distribute the bags or donate fabric.
Shops will be given them for free, meaning there is no initial cost, and customers will be encouraged to return them or pass them on after use.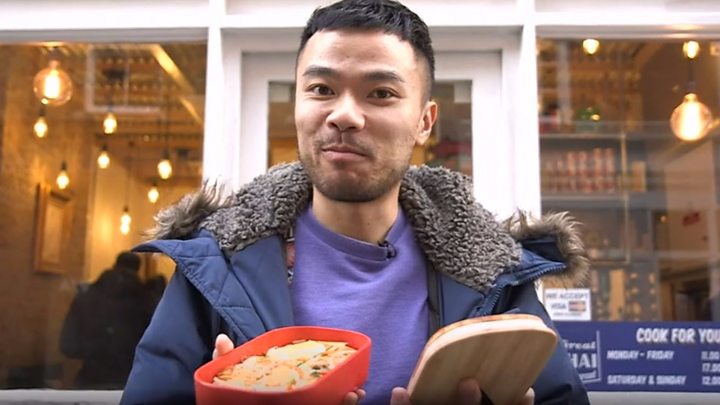 The "borrow bags" could help to prevent a problem seen in nearby Cambridge, where an Asda store had a shortage of baskets caused by customers taking them home.
Stocks of 5p bags at Asda stores are no longer being replenished when they run out, but larger and sturdier "bags for life", costing 9p, are still available.
Asda, Sainsbury's, Tesco and Morrisons have all either phased out the single-use plastic bags or are in the process of doing so.
Tracey Harding, from Visit Ely, said the city's modest size would help its bid to have the first plastic bag-free city centre.
"It would be great to say we have achieved that. We're not the size of Cambridge or Oxford so we have a relatively small, tight network of shopkeepers," she added.
"Many have already switched to cloth and paper bags and Waitrose is committed to reducing single-use plastic too, so we are hoping the momentum builds."
A sewing shop in Ely has also arranged bag-making events.
Lesley Partridge, from Sew Much To Do, said: "Paper bags are easier to recycle but they're expensive for small traders to buy, so these fabric bags are more environmentally and economically friendly.
"We've got to work together to sort out the problem of plastic bags. As sewing shop, we're well placed to make a difference with this scheme."
Reducing the number of single-use plastic bags has been a popular issue since BBC TV documentary Blue Planet II showed the damage they were doing to the oceans.
In January, Prime Minister Theresa May pledged to eradicate all avoidable plastic waste in the UK by 2042.
It even got the backing of the Queen, who announced the phasing out of single-use plastic on royal estates.
But the real trailblazer is the town of Modbury in Devon, which became a plastic-bag free zone in 2007 when all of its 43 shops joined a ban.
Many other communities in the UK have attempted to work together to reduce their dependency on plastic.
Newquay was awarded plastic-free community status this week after residents launched a successful campaign to cut down on single-use bottles, straws cups and packaging.