Break-in at Grantchester Orchard Tea Garden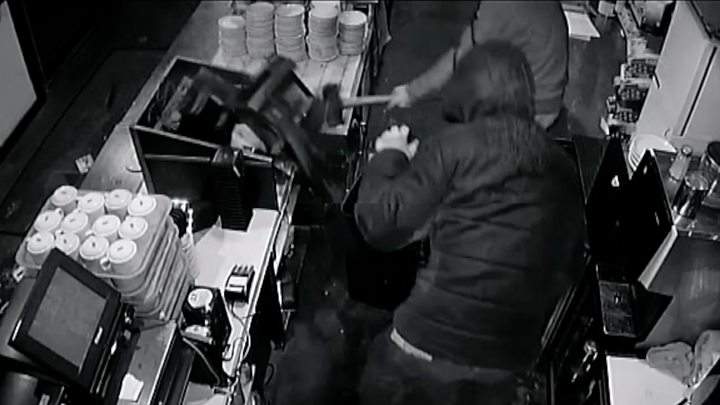 Thieves caused about £5,000 of damage to a popular tea room near Cambridge after breaking in using sledgehammers.
Two men smashed in the door of the Orchard Tea Garden in Grantchester at about 22:10 BST on Thursday, stealing staff tips and about £500 of alcohol.
The 120-year-old cafe, set in an orchard by the Cam, was used by the poet Rupert Brooke, author Virginia Woolf and philosopher Bertrand Russell.
Owner Charles Bunker described the break-in as "mindless and upsetting".
CCTV, which had just been upgraded, showed two men in hoodies smashing the door, climbing across the counter and breaking the tills before making off in a white Vauxhall Astra van with Champagne, Prosecco, beer and cordials.
'Little economic gain'
Mr Bunker said neighbours living next to the cafe on Mill Way heard the break-in and the alarm system, and called police.
Officers arrived quickly, he said, but the men had already left.
"It is just mindless and upsetting vandalism to do so much damage for so little economic gain," Mr Bunker said.
Cambridgeshire Police confirmed they are investigating the break-in and have appealed for witnesses.