Prof Hawking: A fitting way to go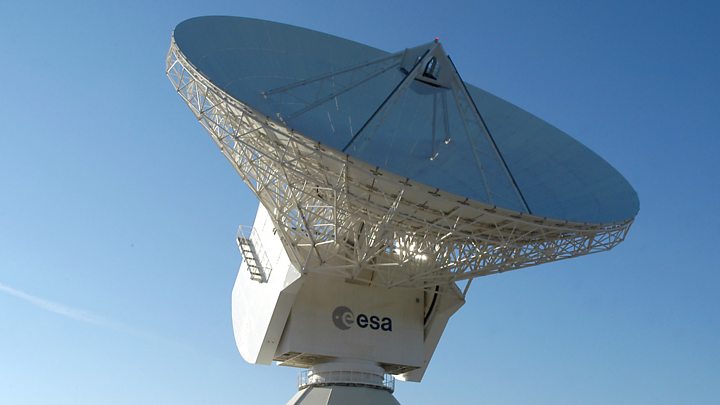 Stephen Hawking said that science would take us on a path to "the mind of God". By that he meant that we would know everything that God would know, with the caveat, "if there were a God, which there isn't. I'm an atheist."
On the face of it the religious ceremony at Westminster Abbey was at odds with Prof Hawking's personal views.
But hearing the choral works of Wagner, Mahler, Stravinsky, Elgar - and, of course, Holst's The Planets - filling the vast halls of the Gothic Abbey, one's mind was lifted beyond Earthly matters towards the ethereal. And that is what he did through his work, unravelling the mysteries of the Universe.
As sculptures of playful angels and statues of austere gentlemen from the past gazed down, celebrities, scientists and school children alike heard tributes to a man whose work and determination to overcome his disability inspired so many.
He was the world's most famous scientist, not just because of his research but also his humanity.
A message from Prof Hawking was beamed towards the nearest black hole as his remains were laid to rest in London's Westminster Abbey.
To futuristic music specially commissioned from composer Vangelis, Stephen Hawking said: "I have spent my life travelling across the Universe inside my mind.
"Through theoretical physics I have sought to answer some of the great questions but there are other challenges, other big questions which must be answered, and these will need a new generation who are interested, engaged and with an understanding of science."
Despatched by a European Space Agency antenna in Spain, his broadcast will reach the Black Hole A0620-00 in 3,500 years' time. When it arrives, this message of hope will be consumed and only released long in the future in a form of energy predicted and named after him - Hawking Radiation.
What a fitting way to go.
Obituary: Prof Stephen Hawking
❝A man of great humour, he became a popular ambassador for science and was always careful to ensure that the general public had ready access to his work.❞