Patients suffered 'severe harm' in ambulance delays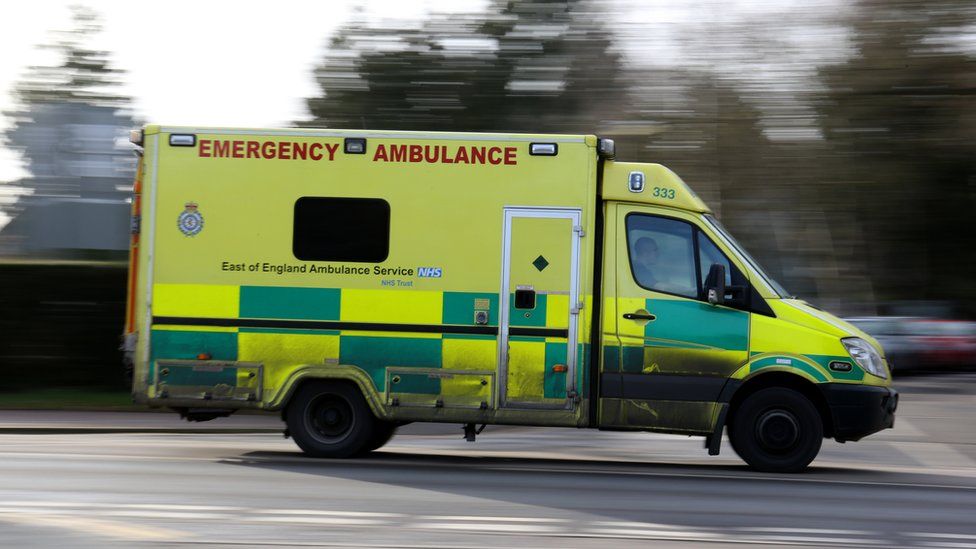 Three patients suffered severe physical harm because of ambulance delays caused by "unprecedented" winter demand, a report has revealed.
The team investigated 22 serious incidents originally highlighted in an East of England Ambulance Service Trust (EEAST) "risk summit" in January.
They found that 15 patients suffered some form of harm, but that "no patient died" because of seasonal pressures.
EEAST chief executive Robert Morton has apologised to the families involved.
The trust - which covers Bedfordshire, Cambridgeshire, Essex, Hertfordshire, Norfolk and Suffolk - has 4,000 members of staff and 324 ambulances.
It received more than 96,000 calls in the three-week Christmas period to 16 January 2018.
A trust spokeswoman confirmed that although 136 significant delays were reported in that time - 22 were deemed "serious incidents".
Three patients suffered "severe harm", which Mr Morton categorised as "long term injury, for example, affecting mobility".
"The winter gone by was unprecedented," he told the BBC. "It was an extraordinarily difficult winter.
"We do not have sufficient resources to service the demand that is placed upon 999, and arrival to handover delays were 72% higher than the winter of 2014/15.
"The NHS as a wider organisation has felt that demand right across a very extended winter period."
North Norfolk MP and former Liberal Democrat health spokesman Norman Lamb, told the House of Commons in February that 81 patients deaths may have been caused by ambulance delays.
He said he was "relieved" no deaths were recorded, but added: "To an extent, that's chance.
"If there are long delays there is a risk of loss of life, and I don't think anyone who lives in the East wants to accept that from our emergency services."
He also revealed a high-ranking whistleblower had come forward with concerns about vehicle numbers over Christmas.
"I think we need to have absolute confidence that leadership has got a grip of this and that they have the confidence of the staff," he added.
"I don't think that's the case at the moment."
Related Internet Links
The BBC is not responsible for the content of external sites.