James Stewart: Concerns over sex toy school head whistleblow handling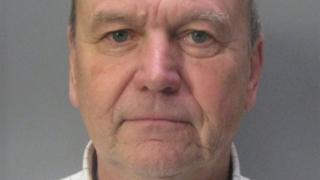 A headteacher who kept sex toys in his office and defrauded the school out of more than £100,000 could have been caught sooner, a report has found.
Ex-Sawtry Village Academy executive principal James Stewart was jailed last year for offences spanning 2009-2014.
A staff member tried to whistleblow in 2011, a report said, but was told this needed the "support of the entire leadership team or chair of governors".
The advice was "not in line" with Cambridgeshire County Council's policy.
It is not yet clear who gave the staff member this advice.
Stewart was jailed for four years after admitting four counts of fraud and one of misconduct in a public office and, during his sentencing, the court heard he spent thousands furnishing his offices, where sex toys and condoms were found.
The charges also included two of aiding and abetting his vice-principal Alan Stevens to commit fraud.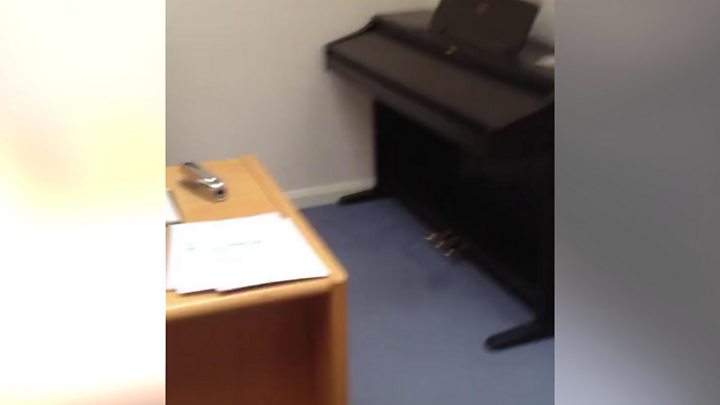 The court also heard Stewart claimed more than £85,000 from the school to pay off debts on personal credit cards and would lock himself in his offices, where he had a private phone line installed to place bets, and watch horse racing on TV.
A report to go before Cambridgeshire County Council's Children and Young People's Committee on 22 May has been seen by the Local Democracy Reporting Service (LDRS).
It said there is evidence suggesting the offences were taking place for a number of years, including when the school was maintained by the county council before it became an academy.
It commented the attempted whistleblow was "unsuccessful and allegedly the whistleblower was told it was not possible to take the concerns further without the support of the entire leadership team or the chair of governors".
It added: "This was felt to be impossible due to concerns about collusion. This advice was not in line with local authority whistleblowing processes at the time and it is not clear why such advice would have been given."
It also commented that staff reported a "culture of bullying" and were frightened of losing their job if they raised concerns.
A spokeswoman for Cambridgeshire County Council said steps were now being taken to make sure all staff were made aware of proper whistleblowing procedure.
She added: "We acknowledge that advice was given to the school in 2011 that was not in line with our whistleblowing processes."
Sawtry Village Academy has been asked for comment.