Police investigate drug taking at Thomas Clarkson Academy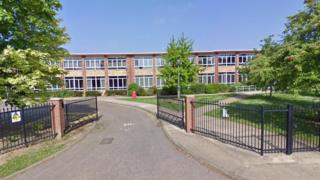 Police are investigating after concerns that five children took drugs at a secondary school.
Some pupils vomited and fainted at Thomas Clarkson Academy after the incident, said the Wisbech Standard.
The school, said it has "temporarily excluded" those involved in taking the unidentified drug and will take "appropriate action" after an internal investigation.
Cambridgeshire Police said they were working "closely with the school".
In a statement the school said the "safety and welfare of our students is of paramount importance".
It added: "Along with any necessary sanctions against those involved, we will also be delivering further programmes to all students outlining the risks associated with drugs and substance abuse."