Careless drivers overtaking cyclists in Cambridge face fines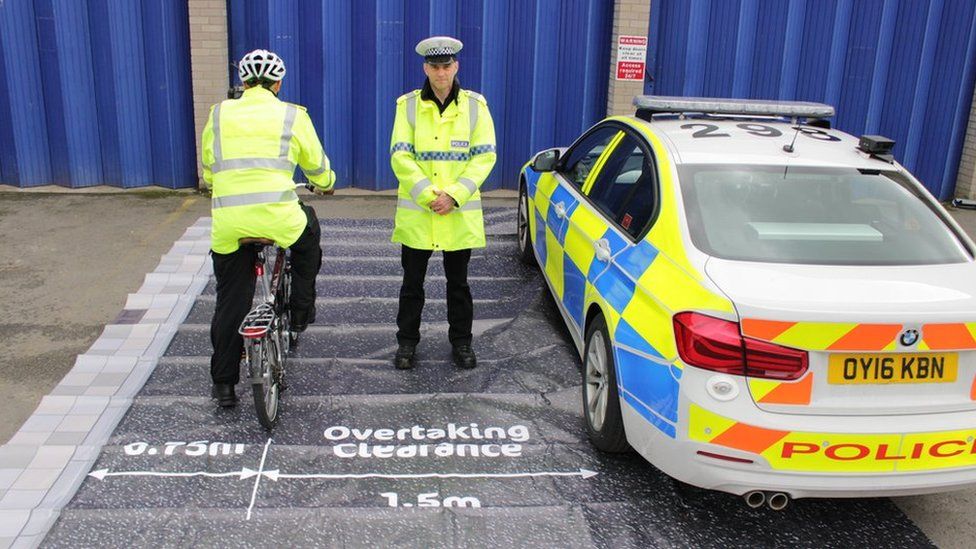 Motorists who overtake cyclists without giving them enough room are being targeted and could be fined.
Plain-clothed police officers on cycles will be out in Cambridge to ensure drivers adopt a "safe pass" approach.
The Operation Velo police campaign says the "optimum" overtaking clearance width between the cycle and motor vehicle is of 1.5m (4.9ft).
If prosecuted for careless driving, motorists could be fined £100 and get three points on their licence.
There were 489 collisions involving cyclists on Cambridgeshire's roads between 2012 and 2016.
In that time, nine cyclists lost their lives, police figures reveal.
Operation Velo spot-checks will be carried out by the Bedfordshire, Cambridgeshire and Hertfordshire (BCH) road policing unit and it will eventually be rolled out across the three counties in the coming months.
Drivers caught flouting the safe pass width will be escorted to a checkpoint and "educated" about overtaking, with prosecution for careless or inconsiderate driving also a consideration.
Insp Chris Huggins said the operation will also target cyclists' road safety awareness.
"One of the most vulnerable road user groups is cyclists, and we aim to educate drivers as to safe passing around cyclists and deal with driving offenders who jeopardise rider safety," he said.
"We will also be taking action with cyclists who take risks.
"We must respect each other when driving and riding, and we all have a responsibility to ensure the safety of others."
Officers will also be targeting cyclists who disobey traffic signs and lights, display reckless behaviour and fail to use lights in the dark.
Cycling UK, which produced the mat shown in the police photograph at the top, says 0.75m is the distance from the kerb they recommend cyclists ride along.
Related Internet Links
The BBC is not responsible for the content of external sites.