Viking trade in red squirrels may have spread leprosy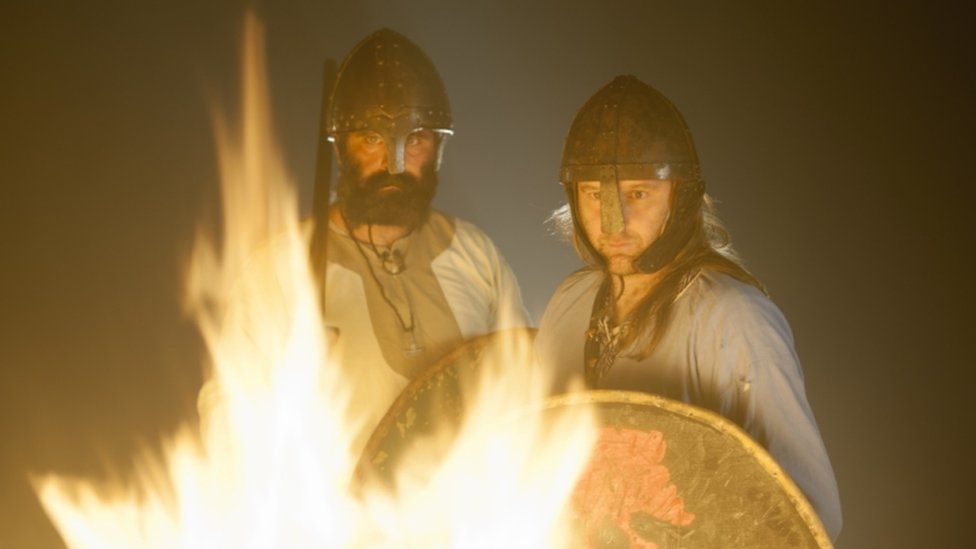 Red squirrels traded by Vikings could have brought leprosy to pre-medieval England, according to archaeologists.
Research has revealed that a pre-Norman skull found in Hoxne in Suffolk has a leprosy strain closely related to a type known to affect squirrels.
The strain has also been found in Medieval Scandinavian skeletons.
Cambridge University's Sarah Inskip said contact with the "highly-prized squirrel pelt and meat" traded by Vikings could have spread the disease.
Radiocarbon dating revealed the woman's skull, which is held at Diss Museum in Norfolk, dates to between 885 and 1015 AD.
It has the same strain of leprosy as that identified in skeletal remains found in Medieval Denmark and Sweden.
DNA sequencing of the Mycobacterium Leprae strain found in the modern animals showed it was closed related to that found in the Hoxne skull.
Dr Inskip said: "That [leprosy] may also come from squirrels is an interesting idea."
King's Lynn and Yarmouth in Norfolk were "significant ports for fur imports" from Denmark and Sweden at this time, she added.
The animals were also sometimes kept as pets.
The leprosy strain has previously been found in the skeleton of a man from Great Chesterford near Cambridge, dating from 415 to 545 AD, suggesting it had persisted for hundreds of years in south east England.
Dr Inskip said: "This new evidence, coupled with the prevalence of leper hospitals in East Anglia from the 11th Century onwards, adds weight to the idea the disease was endemic in this region earlier than other parts of the country."
Related Internet Links
The BBC is not responsible for the content of external sites.