Police officer 'aggressive towards Tube inspectors'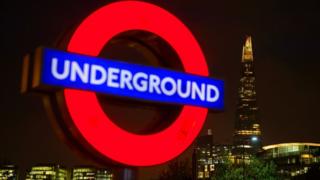 A police officer who became "arrogant, uncompromising and confrontational" when inspectors queried his tube ticket has admitted gross misconduct.
PC Josh Williams, of Cambridgeshire Police, was off-duty when he was stopped at London's Leicester Square after passing through a ticket barrier.
A misconduct hearing was told he became aggressive and tried to push past the officers, in January 2016.
PC Williams, 29, said he was "deeply apologetic" about his behaviour.
Huntingdon-based PC Williams, an officer since 2011, was earlier convicted at a magistrates' court of using abusive and offensive language that was contrary to a railway byelaw.
At a separate misconduct hearing, at Biggleswade Town Council Offices in Bedfordshire, a panel of three formally recorded standards of professional behaviour had been breached in respect of discreditable conduct and authority, respect and courtesy.
The panel is due to make its judgement on Tuesday.
PC Williams, who was put on restricted duties following the incident, said: "This had a huge impact on my career and my family and friends."
A reference from a senior officer, Ch Supt Chris Mead, said PC Williams had learnt from the incident and "matured".