Sixteen Foot Bank water ditch crash death woman named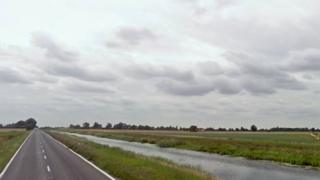 A woman who died when her car plunged into a water-filled ditch along the side of the road has been named.
Sharon Taylor, 54, from the village of Sutton near Ely, died in the accident at Sixteen Foot Bank on the B1098 near Chatteris in Cambridgeshire at about 08:50 BST on Sunday.
Her blue Rover was pulled from the water after it was found partly-submerged and rolled over.
Cambridgeshire Police are appealing for witnesses.