Vulnerable Cambridgeshire teenagers left with untrained staff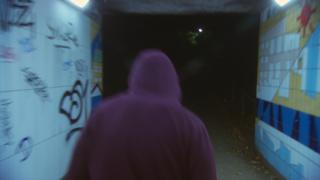 Vulnerable teenagers were placed under the care of untrained support staff, documents obtained by the BBC show.
Private firm Sixteen Plus also failed to record an assault on a worker, and one girl was able to access medication that should have been kept securely.
Cambridgeshire County Council said its concerns had since been addressed.
Sixteen Plus said it could not comment on individual cases but had complied with a separate review by Norfolk County Council.
'Absolutely appalling'
In March, both councils suspended new placements with the Peterborough-based company while complaints were investigated.
Norfolk commissioned an independent investigation into the cases of four teenagers supported by the firm, but has refused to make its full findings public.
Last month, however, its children's services committee heard the firm had provided an "absolutely appalling" service.
The council acknowledged shortcomings but said these had been acted upon.
Cambridgeshire's internal reports, obtained by the BBC under the Freedom of Information Act, reveal a number of concerns about Sixteen Plus.
Issues included drug use in some teenagers' homes and poor maintenance of some properties.
In May, one girl with a history of self-harming was able to lock staff out of the house, enter the staff room and access medication that had been stored for her.
A hospital visit by the girl was not properly recorded and nor was an assault on staff to which police were called.
Meanwhile, some staff had not completed mandatory training, including in first aid.
The BBC has also spoken to five ex-Sixteen Plus staff members and three young people formerly in its care. Among the allegations made were:
Workers being placed in dangerous situations with no back-up
Young people requiring 24/7 support being left unattended at night
Insufficient training for workers
Staff being paid only £20 for overnight stays, putting their earnings below the National Living Wage
Risk assessments out-of-date or unavailable
Former workers said they often felt scared, without adequate training or back-up.
One, who asked not to be identified, said: "One young person wasn't taking his medication and he ended up shouting in my face.
"I got scared, called the co-ordinator but was ignored and I just ended up calling the police."
'They ordered pizza'
One Norfolk teenager, who has difficulty leaving the house due to anxiety, said Sixteen Plus staff had failed to take her shopping for food.
Her boyfriend said he was forced to intervene after she was left with very little food for four days.
"I had to call the [children's services] duty team for them to step in, and Sixteen Plus basically ordered her a pizza for the day," he said.
The young woman, who the BBC is not identifying, said workers had failed to help her learn skills such as cooking in order to live independently.
Zack Barnes, 19, who has learning disabilities, autism and epilepsy, was placed with Sixteen Plus in November 2015.
Staff shortages left him with a succession of agency workers including one without epilepsy training.
Last October, he ended up sleeping rough after he was locked out of his Sixteen Plus house in Norwich.
His mother Theresa Lee, 50, said staff failed to contact an emergency social work team and police.
The company cuts its ties with Mr Barnes in April after he smashed items in the house, claiming he had been frustrated after waking up to find no support worker present and being locked out again.
Admitting criminal damage, he received a six-month conditional discharge.
But magistrates refused Sixteen Plus's request for compensation, saying: "Support which was supposed to be given 24/7 was not and, if it had been, he might not have found himself in this situation."
In March, BBC reporters found a vulnerable teenager in squalid conditions at another house leased by Sixteen Plus in Norfolk.
Sixteen Plus said by this time it was not supporting any young person at the house and that it had been vandalised by previous occupants.
'We've addressed issues'
Both Cambridgeshire and Norfolk county councils have lifted their suspension of Sixteen Plus.
In a statement, Cambridgeshire County Council said it had been closely monitoring placements with the firm.
"During the most recent visit in August, the feedback was very positive and there were no concerns raised about the accommodation or the record-keeping by Sixteen Plus," it added.
Norfolk's director of children's services, Matt Dunkley, said: "There's more we could have done to support those young people in their placements, as well as some things Sixteen Plus could have done differently.
"There have been occasions where some of the support hasn't materialised in the way that we'd have liked it to, and we've addressed those issues and made sure that they get what they should be getting."
He said the council had conducted more than 200 monitoring visits, finding everything "completely as it should be", and that while it had yet to place any more young people with Sixteen Plus, it would do so again, providing conditions were met.
In a statement, Sixteen Plus said it could not discuss any individual's care plan, but "embraced and welcomed" the council's review, and had fully complied.
"As a company, we would agree to the continuance of weekly monitoring indefinitely, or any further independent reviews, and have invited councillors to accompany the authority's officers on their monitoring visits," it added.
Inside Out will be broadcast on BBC One in the East of England at 19:30 GMT on Monday and will be available on the BBC iPlayer