Police called in over Cambridgeshire County Council survey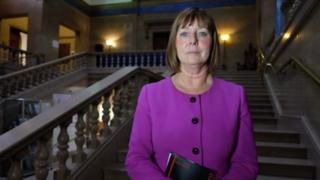 A council has called in police amid concerns a decision to defer cutting bus subsidies was based on fake survey responses.
Cambridgeshire County Council agreed not to cut subsidies to dial-a-ride journeys after a consultation with passengers showed the service was well used.
But now it believes nearly 200 of the almost 1,800 responses were duplicated.
Cambridge Police confirmed they had been contacted.
The consultation took place after the council proposed to save £125,000 by cutting subsidies to dial-a-ride journeys made by bus pass-holders.
The Cambs Times reported council chief executive Gillian Beasley called the police after officials feared the responses may have led officials to over-estimate the number of people using the services.
The council confirmed in a statement it had referred the issue to the police and would "fully co-operate and work with the constabulary as part of any possible investigation".
"As such it would be inappropriate for the authority to comment further."
In a statement Cambridgeshire police said it had "received some information" from the council and would "liaise with them to obtain greater detail".
It added: "It is very early days therefore it would not be appropriate to comment any further at this time."