Guided bus leaves tracks and mounts grass verge in Cambridge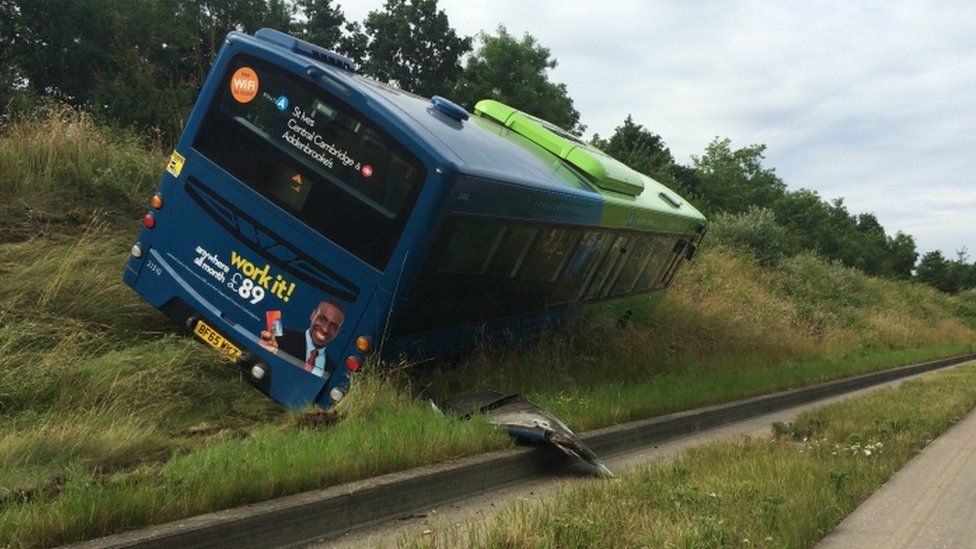 A bus has come off its guided tracks in Cambridge and mounted a grass verge.
There were no passengers on board the single decker and the driver was not injured in the incident, which took place shortly after 07:30 BST.
The scene on the Guided Busway on Hauxton Road, Trumpington, is not far from a section where another bus derailed earlier this year.
The bus is being recovered from the verge of the busway which was opened in 2011 at a cost of £181m.
Services are currently diverted between Trumpington and Addenbrookes.
Andy Campbell Stagecoach East Managing Director said: "As well as carrying out our own investigation, and accessing on-board CCTV footage, we will work with the police and other relevant bodies to establish the cause of this incident as quickly as possible."
Related Internet Links
The BBC is not responsible for the content of external sites.