Conservatives take control of Peterborough Council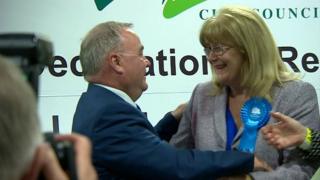 Conservatives have taken control of Peterborough City Council which had been without any one party in overall control.
The Tories now have 31 seats on the council, which has seen the number of councillors increase by three to 60 following boundary changes.
Labour have 14 seats, the Lib Dems seven, independents three, Liberals three and UKIP two.
Labour has retained control of the city council in Cambridge.
It now comprises 26 Labour councillors, 13 Lib Dems, and two independents.
In Huntingdonshire the Conservatives have held District Council control despite losing three seats. Independent candidates gained two seats and the Lib Dems one. The Conservatives now have 34 seats, Independents 7 seats, Lib Dems 6 seats, UKIP have 3 councillors and Labour have two.
The Conservatives also maintained control of South Cambridgeshire District Council with 36 councillors, 14 Lib Dems, 5 Independent group councillors, one non-group councillor and one Labour councillor.