'Cannabis' smell at Ely primary school traced to wild flower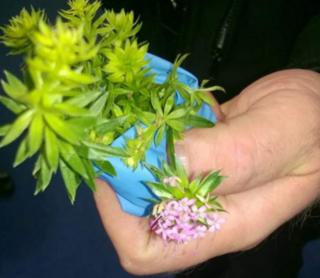 Police called to investigate a strong smell of "cannabis" at a primary school have traced it to a wild flower.
Rackham Primary in Ely in Cambridgeshire called police after teachers and parents noticed the aroma wafting across the car park.
It was identified as coming from a wild flower called Phlox growing nearby which has an "almost identical smell".
"We can happily reassure the community there isn't cannabis production going on in that area," police said.
Other stories from Cambridgeshire
A Cambridgeshire Police spokesman said: "Although the plant looks entirely different to cannabis in appearance (quite a pretty little flower) - it would certainly give a 'false positive' to the most sensitive of noses!"