Monitor appoints director to Peterborough and Stamford trust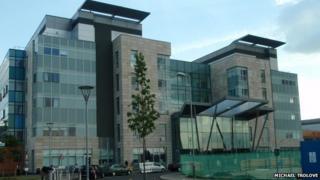 Management is to be strengthened at a hospital trust criticised by an NHS watchdog over failures to meet A&E waiting time targets.
Watchdog Monitor has appointed the oversight director at Peterborough and Stamford NHS Foundation Trust.
The aim is to help A&E to meet the national target of seeing 95% of patients within four hours.
Sue Lewis, a nurse and former chief operating officer with over 34 years of NHS experience, will work part-time.
She is employed by Monitor and will work alongside the trust's new leadership appointed by the watchdog when enforcement action was taken in April 2013 after a series of service failures.
She will provide expertise and support while also holding management to account, Monitor said.
£40m deficit
Operations were cancelled and people advised to see their GP rather than come to A&E in the months leading up to the appointment of a new management team.
The trust is also struggling to deal with a £40m budget deficit by reducing spending by £10m a year.
David Dean, senior enforcement director at Monitor, said: "This extra support will help ensure Peterborough and Stamford makes necessary improvements.
"We want the trust to demonstrate that it understands and can overcome the issues it faces.
"Monitor will continue to look closely at the trust's progress and will take further action if necessary."