Libyan cadets unlikely to return to UK, Andrew Lansley told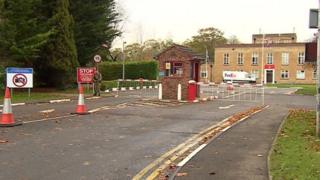 Libyan soldiers are unlikely to return to the UK and are set to be trained in Libya, an MP has been told.
Defence secretary Michael Fallon also told South Cambs MP Andrew Lansley the community should have been consulted more about the Libyans being based at Bassingbourn.
Five Libyans have been charged with a string of sex attacks in Cambridge.
Most of the 300 soldiers have now returned to Libya.
At the meeting, Mr Fallon confirmed the prime minister has called for a report from staff at the Chief of Defence.
Mr Lansley said: "The Secretary of State expressed his regret at the consequences for the local community of the behaviour of a minority of the Libyan trainees.
"Mr Fallon recognised that local consultation should have been better. We discussed in detail the breakdown in discipline among a minority of the Libyan trainees (some 40 of them).
"I made it clear that we did not now expect any further tranches of Libyan trainees to come to Bassingbourn. The Secretary of State did not suggest otherwise; and the desire now to pursue in-country training was clear.
"The Libyan trainees had nearly all left by Friday. A very few senior officers were here completing the transfer, as well as those remanded in custody."
This week two Libyans appeared at Cambridge Crown Court accused of raping a man in the city. They are due to be tried next year.
Three other Libyan soldiers were charged in connection with unrelated sex offences while also based at Bassingbourn.
The arrests prompted the Ministry of Defence (MoD) to send the soldiers back to their home country early.