Home Office accused of deportation 'stonewalling'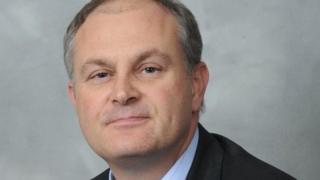 The Home Office has been criticised for "stonewalling" by an MP after refusing to explain how a deported burglar was able to return to the UK 10 days later.
Lithuanian Marius Siurkus was convicted of a burglary in Peterborough.
The city's Conservative MP Stewart Jackson said he would raise the issue with the immigration minister.
The Home Office said deporting prisoners saved UK taxpayers money but refused to tell the BBC if measures were in place to prevent re-entry.
Siurkus, 32, ransacked the home of Alexandra Kalandrani in Eastfield Road with an accomplice in March. He pleaded guilty to burglary and was jailed for a year in June.
'Very frustrated'
He was released early, on 3 August and deported, but was found 10 days later back in the city.
Cambridgeshire Police caught Siurkus on 15 August when he was implicated in an assault investigation.
He was found at his old address in St Martin's Street, Peterborough, with a quantity of jewellery from the Eastfield Road burglary which was hidden underneath disturbed floorboards.
Siurkus was returned to jail and faced no further action over the assault.
His victim said she was "very frustrated" that he had been able to return to the UK, and to the city where he carried out the crime.
Ms Kalandrani said: "I don't understand how someone can walk back into the country so easily."
The Home Office, which monitors UK immigration and customs controls through its Border Force section, refused to comment on whether measures were in place to prevent deported prisoners such as Siurkus re-entering the country.
A spokesman said it considered deporting all "foreign national offenders" after conviction and had removed 19,000 since 2010.
Mr Jackson said: "This is an issue of public safety that has affected my constituents.
"The stonewalling from the Home Office is completely unacceptable.
"I will raise this matter in the House with the Immigration Minister [James Brokenshire] unless I am satisfied that lessons have been learnt and that proper procedures are in place to reduce the risk of this happening again."