Cromwell Museum trust plan agreed by council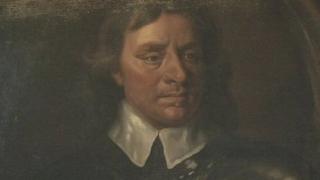 Campaigners have "broadly welcomed" the approval of a plan to set up a trust to run the Cromwell Museum.
A package of £149m savings over the next five years by Cambridgeshire County Council included closing the museum in Huntingdon by 2015.
The council cabinet has agreed to pay for the setting up of the trust.
Bob Pugh, a trustee of the Friends of the Cromwell Museum, said it would now try to set up a viable trust within the local authority's time frame.
Mr Pugh said: "We certainly broadly welcome this as a good step forward by the county council."
Nearly 4,000 people signed a petition opposing the closure of the council-owned museum, which attracts 13,000 visitors annually and costs £30,000 a year to run.
The cabinet agreed a number of measures, including leasing the museum building to the new trust for 25 years on an internal repairing lease, meeting any redundancy costs for its five part-time workers and leasing storage and office facilities in Huntingdon Library and Archives for five years.
The costs of setting up the trust will come from the £15,800 Cromwell Art Fund, a county-council funded pot which was set up to allow the museum to buy Cromwell-related artefacts.
Mr Pugh said the friends had a "slight concern" about this use of the art fund because it meant it would "have no new purchasing money of its own to acquire new materials for the museum".
Christine May, the council's head of community and cultural services, said the trust would also be able to apply for grant funding from bodies which would not consider a council-owned museum.
The museum is housed in the town's former grammar school, where both Oliver Cromwell and Samuel Pepys were educated.