Cambridge University-developed MS drug approved by watchdog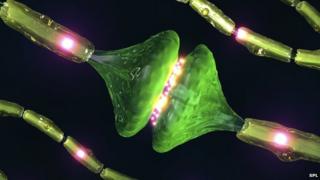 A new drug for treating multiple sclerosis, developed by Cambridge University research, has been approved for use by the National Institute for Health and Care Excellence (NICE).
The drug Lemtrada can reduce the effects of the disease and can, in certain cases, enable some recovery.
The decision to allow its use has been welcomed by the MS Society.
The society described the drug as a "major step forward in the treatment of people with multiple sclerosis".
Nick Rijke, of the MS Society, said: "This drug has taken decades to develop and while it's not without risk, it's proven to be a highly effective medicine for people with relapsing remitting MS. We look forward to seeing it made available to those who could benefit."
Cambridge researchers started work on developing the drug in 1991.
Professor Alastair Compston, head of clinical neurosciences at the university, said: "I am delighted that the decision from NICE will make Lemtrada available on the NHS.
"The decision from NICE now provides an opportunity for neurologists to offer a highly effective therapy for patients with multiple sclerosis early in the course of their illness."
Roughly one third of patients with multiple sclerosis develop another autoimmune disease, mainly targeting the thyroid gland. The research team is investigating how to identify people who are susceptible to this complication and testing whether the side-effect can be prevented using an additional drug that boosts repopulation of the immune system.