Dr Daniel Ubani: No UK extradition over patient death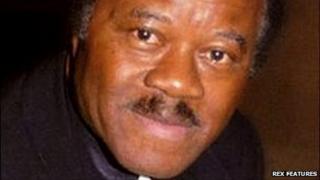 The family of man who was killed with a lethal dose of a painkiller by a German doctor said they are "astonished" he will not be extradited to the UK.
David Gray, 70, of Cambridgeshire was given 10 times the safe dose of diamorphine by Dr Daniel Ubani in 2008.
The European Court of Human Rights has upheld a decision that he should not be brought to the UK to face charges.
In Germany, he was given a nine-month suspended sentence for death by negligence in 2008.
Mr Gray's sons Stuart and Rory claimed the German inquiry had been flawed and had campaigned for Dr Ubani to face prosecution in the UK.
'Significant ramifications'
They said they would consider appealing the decision.
The court said: "The patient's sons complained the authorities in Germany, where the doctor was tried and convicted of having caused the death by negligence, had not provided for an effective investigation into their father's death.
"The court accepted that the German trial court had sufficient evidence available to it for the doctor's conviction by penal order without having held a hearing."
Dr Ubani was on his first UK shift as a locum when he visited Mr Gray, who had renal colic, at home. He injected him with a fatal 100mg of diamorphine - 10 times the safe dose.
He was struck off in the UK but is still able to practise in Germany.
A European arrest warrant was issued by Cambridgeshire Police but could not be carried out because legal proceedings had begun in Germany.
"I'm astonished by the decision," said his son Rory .
"We don't even know if Dr Ubani is qualified, neither does Germany, so how can it have been an effective investigation?
His brother Stuart added: "It's bitterly, bitterly disappointing.
"On a national level it has signification ramifications because it allows anyone, not just doctors, to be totally unaccountable to UK law, go back to their own country and avoid a thorough and robust investigation into their criminality in this country."
'Incompetent'
In 2010, Coroner William Morris ruled Mr Gray was unlawfully killed, described his death as "gross negligence and manslaughter" and said Dr Ubani was "incompetent".
Dr Ubani admitted he had confused the morphine with another drug.
He had flown into the UK the day before his 12-hour Cambridgeshire shift for GP service provider Take Care Now and had only had a few hours' sleep, a GMC panel was told.
A doctor who gave him an induction expressed concerns that Dr Ubani had no NHS experience, did not know the area and that he did not have enough time to properly train him.
The doctor had previously not been selected by Leeds Primary Care Trust because he had failed a language test.
But the GMC panel heard evidence that Dr Ubani was competent in spoken English and his employers had no problems understanding him.