New Bourn Hall Peterborough IVF centre opens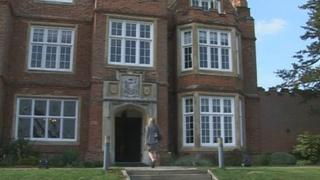 A new fertility centre has been opened in Peterborough.
The clinic is a branch of Bourn Hall, the world's first IVF clinic, which is based about 37 miles (60km) away, near Cambridge.
Although egg collection and embryo transfer procedures still need to take place at the main clinic, tests and scans can take place in Peterborough.
The new centre will cater for both GP-referred NHS patients and private patients.