Cambridge drain explosion restaurant Lucky Star fined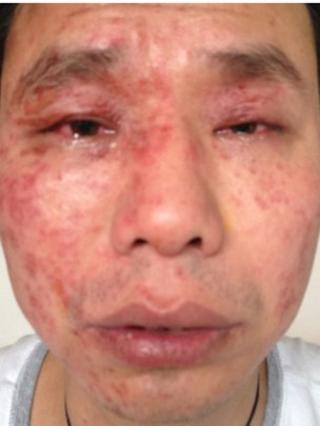 A chef was temporarily blinded and severely burned when caustic soda "exploded" in his face as he cleaned a drain at a Cambridge restaurant.
Zhi Qiang Zhang was injured at Lucky Star on Clifton Road in May last year.
Parent company Malaysian Delights Restaurant Ltd was prosecuted for breaching health and safety rules by Cambridge City Council.
It was fined £6,000 and ordered to pay an additional £9,000 in costs after pleading guilty in court.
Mr Zhang had been asked to clear a blocked floor drain in the restaurant kitchen when the caustic soda reacted with the contents and "basically exploded in his face," the council's environmental health manager, Frank Harrison, said.
In addition to his facial injuries, Mr Zhang had been "severely traumatised" and unable to return to full-time work.
Mr Harrison said although the restaurant's food hygiene obligations were well-managed, they had failed to meet health and safety requirements. He said the restaurant had since put steps in place to improve the situation.
Cambridge magistrates heard there was "no single language spoken or written by all staff" and recommended translations be provided for all documents and instructions for chemicals used by the business.
The company admitted three breaches of safety regulations including failing to carry out risk assessments for the use of chemicals.